Thunderful Games has announced Paper Cut Mansion, a roguelite mystery game with a charming aesthetic, like a cross between The Sexy Brutale and Paper Mario. The game is coming to the Nintendo Switch, as well as PlayStation 5, PlayStation 4, Xbox Series X/S, Xbox One, and PC sometime later this year.
You play as a detective named Toby, exploring the titular Paper Cut mansion. By talking to an "intriguing cast of characters", your aim is to "unravel the story behind this bizarre place, with each run giving you the opportunity to collect another piece of evidence". It sounds like an excellent concept, but we'll have to wait for a firm Paper Cut Mansion release date before we see how it plays out.
Thunderful Games has had a great run of late, though, so it should be good. It released The Gunk and Lost in Random last year, two of my 2021 favourites, and has Cursed to Golf and Lego Bricktales on the horizon, both of which look excellent. If you're a Lego fan, check out our Lego Star Wars: The Skywalker Saga codes guide to get your character roster filled out ASAP.
You can check out a Paper Cut Mansion trailer below.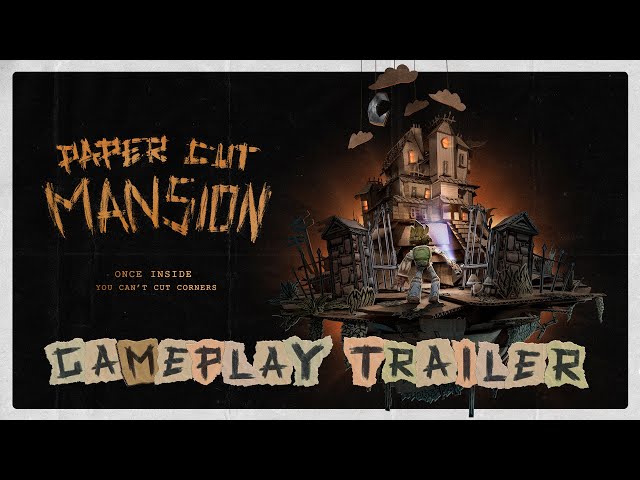 When is the Paper Cut Mansion release date?
The Paper Cut Mansion release date is right around the corner, with this exciting title landing on December 5, 2022.
That's all we've got for the Paper Cut Mansion release date. For another great mystery on Switch, check out our 13 Sentinels: Aegis Rim review to see why it does what it does "masterfully, unabashedly, without a hint of cynicism."