Nintendo of America has revealed that the original Paper Mario for N64 will join the Nintendo Switch Online + Expansion Pak service this December 10. First released in 2000, this exciting adventure is a spiritual successor to Super Mario RPG and birthed the long-running Paper Mario franchise.
Given the announcement and release of Nintendo 64 and Sega Mega Drive titles nearly two months ago, it's a little worrying to only have a single game confirmed before the end of the year. Especially when there are still NES and SNES titles that could come to Nintendo Switch Online, like the aforementioned Super Mario RPG or the fan-favourite Earthbound series.
Still, Paper Mario is a fantastic game and deserves to be played by more people, especially people who may have been introduced to the series with the recent entry Paper Mario: The Origami King. It's also one step closer to getting Paper Mario: The Thousand-Year Door on Nintendo Switch, so that has to be a good thing.
Check out the announcement trailer below to see Mario in all his paper-folding glory, ahead of the game's official release on Nintendo Switch online later this month.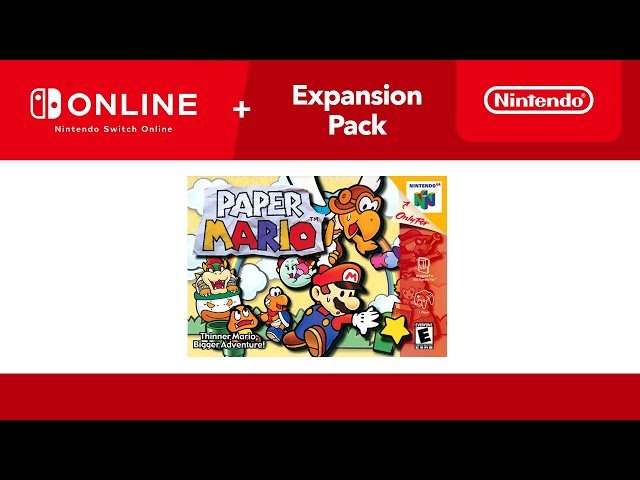 If you need even more to do in the meantime, check out our guide to the best December Switch games to make sure you don't miss out on a thing over the holidays.