Ahead of Pikmin 4's long-awaited release, three episodes of Nintendo's Ask The Developer focused on Pikmin are now available for us to pore over. Pikmin 4 joins Nintendo's roster this week and we're positive it's one of the best Switch games out there.
Nintendo veterans including Shigeru Miyamoto, Yuji Kando, and Masamichi Abe sit down to discuss all things Pikmin from drafts of designs to Dandori battles to Oatchi's creation.
We highly recommend having a read for yourself as there's tons of interesting information packed into chapter one, chapter two, and chapter three – but we're highlighting some of our favorite tidbits. And yes, they do talk about Pikmin getting eaten whole.
Chapter one takes us down memory lane by showing off concept art of different Pikmin styles, and revealing some inspirations – including the esteemed work of Tim Burton. Junji Morii reveals he wanted the Pikmin to not only be cute but 'give a sense of eeriness'. It worked because the layered pencil-y drawings definitely give us Burton vibes.
Not only did they use the brains behind Beetlejuice as inspiration, but a book by Richard Dawkins titled The Selfish Gene, which discusses the ecology of living things around us, going into all the weird goings-on in the world. As Pikmin concerns itself with living, possibly breathing creatures, it makes sense to have this type of research.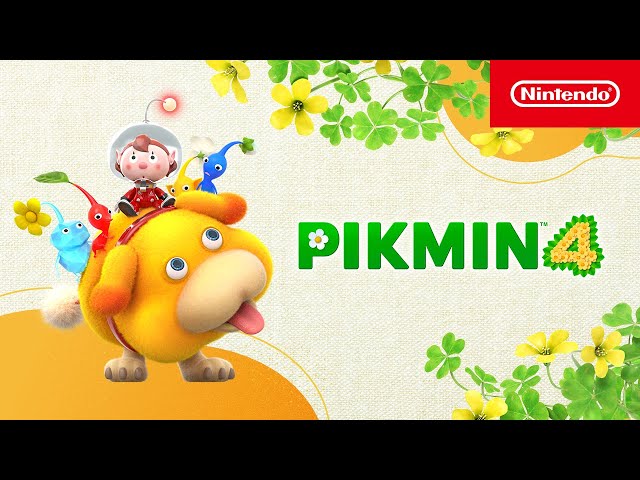 The team also goes into what made them add 'Treasures' like old game consoles and technology into the game. Most of us Pikmin fans are probably old enough to remember things like the Game Boy Advance you find in Pikmin 4, but with each release, there's bound to be younger players who haven't got a clue – and that's exactly why they added them in so you can learn some history in the Treasure Catalog.
We'll leave the rest of this light reading to you, but while you're here, check out our Pikmin 4 review and see what we think in our Pokémon Sleep preview.