Pokémon UK announced a thrilling new art exhibition that aims to give fans a new way to experience Pokémon from the Kanto region, mixing a traditional art exhibition with a treasure hunt. Known as Pokémon: Art through the Ages, this event gives guests the chance to see the artwork of all 151 Pokémon from the original games, as well as ten Pokémon oil paintings.
The Pokémon: Art through the Ages event runs from October 17, 2022, to November 13, 2022, in Manchester's Trafford Centre. Plus, any fans that manage to make it to the opening night on October 17 are rewarded with an appearance of Pikachu himself aboard the special new Pokémon bus. The event feels like a perfect day out for families, with a great mixture of artwork and activities to keep fans of all ages occupied.
There are even giveaways, with some exclusive rewards for completing the Pokemon-catching tasks, including posters of Pikachu and Charizard as well as a framed certificate to commemorate your efforts in finding each and every Pokémon. We can't wait to get down there ourselves and prove to everyone that we're the ultimate Pokémon masters.
Get a glimpse of the exhibition with the reveal trailer from Manchester Trafford Centre below.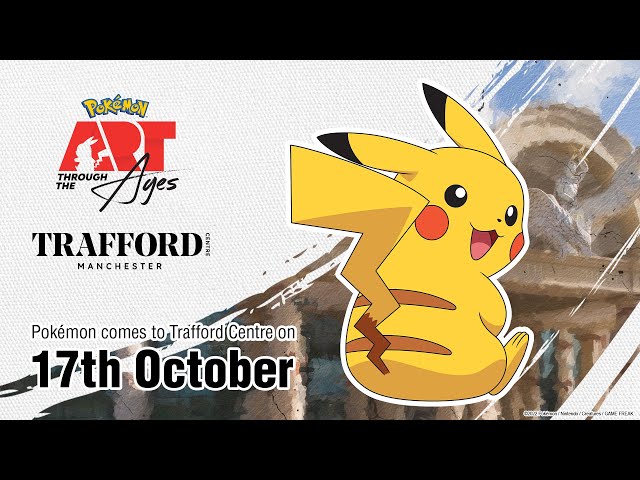 While we do love every Pokémon, we also love a list, so be sure to check out our guide to the best generation 1 Pokémon next to see who made it into our ultimate Pokémon team.