You gotta catch' em all, that's a given, but what do you do when catching a specific Pokémon seems impossible? Fortunately, from today you won't have to answer this ridiculous question, as Gamefreak has finally patched their Pokémon Legends: Arceus Cherrim issue, as well as a couple of other bug fixes and quality of life improvements.
You would assume that it's the legendary Pokémon of Hisui that are the hardest to catch, but instead, it's Pokémon Legends: Arceus' Cherrim that has soaked up the online rage for its broken mechanics. Of course, it wouldn't be so bad, had it not been for the specific quest that asks the player to catch the grass-type in its sunshine form, which, until the update, was down at a very unhealthy 0% catch rate.
But worry not completionists! With the release of patch 1.0.02, you can now add Pokémon Legends: Arceus' uncatchable Cherrim to your pasture to sit pretty in the sun, no matter its form. So now you can finish the 'To Bloom or Not to Bloom' quest, and all of the research goals related to the grass-type, without wasting endless amounts of ultra balls.
Where can I find Pokémon Legends: Arceus Cherrim?
With Cherrim having lost its rebellious streak, all you need to do is find it. While it can appear from most shaking trees throughout Obsidian Fieldlands, we recommend the Heartwood area in particular, with the two shaking trees by the alpha Buneary as guaranteed Cherrim, or Cherubi, spawns. Cherubi into Cherrim is a straightforward evolution line, transforming at level 25, so you can get both ticked off your Pokédex in next to no time.
In other Pokénews, players have found an exploit to duplicate shiny Pokémon. You can use the glitch with Pokémon that appear from ores, shaking trees, and chests, and it's the only way of guaranteeing a shiny spawn. All you need to do is find a shiny in one of the listed interactable locations, that's the hard part, then you head to a cave or an area that makes the game load more information, and once refreshed, you can head back to catch the shiny again.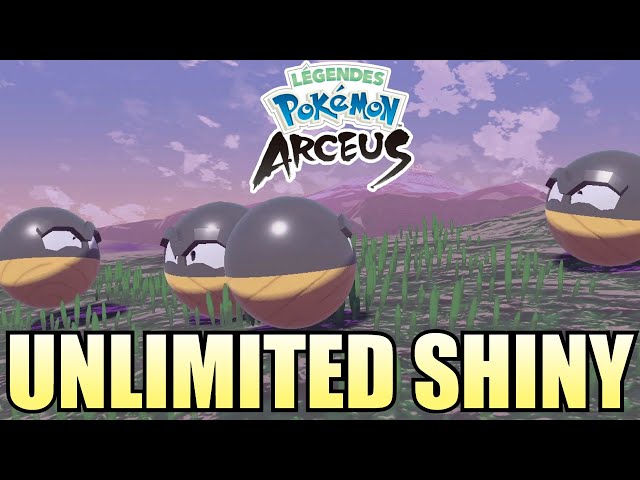 We expect GameFreak to patch this exploit pretty quickly, so act now if you want a team of shiny Geodude. For more on the latest title in GameFreak's long-running series, be sure to check out our guides to Pokémon Legends: Arceus evolution items, as well as Pokémon Legends: Arceus shiny Pokémon, for when this method inevitably disappears.