Spiderweb Software Inc has announced a Kickstarter campaign for an all-new fantasy role-playing adventure, Queen's Wish 2: The Tormentor. Slated to be the second game in the Queen's Wish trilogy, Queen's Wish 2 promises to offer an escape into an enormous fantasy world, mixing retro '80s-style gameplay with innovative design and storytelling, full of complex, elaborate turn-based battles.
Having made indie games for a massive 27 years, Spiderweb has announced this fresh Kickstarter today, as a way for fans to get involved in the new title. You're given the opportunity to help this enveloping world live up to its full potential by backing the game and even taking part in designing it. And, if you've ever pirated one of their games, you can purchase personalised absolution.
In Queen's Wish 2: The Tormentor, you take the role of the youngest heir of Queen Sharyn. After your dear mother falls ill, your enemies come out of the woodwork in pursuit of the throne. The violent Rokaj have made it their task to murder you, and you find yourself trapped high in the mountains, surrounded by hostile enemies. As doom creeps ever closer, the fate of your family rests on your shoulders – they demand that you conquer the Rokaj and restore balance, but will you? Or will you set it free? The choice is yours.
With an enormous map and many towns and dungeons to explore, you are invited to delve into this exciting world. Your new adventure will call for a level head and a heap of tactical skills, as you outwit rival factions, gain power by building new forts, and engage in an advanced industry.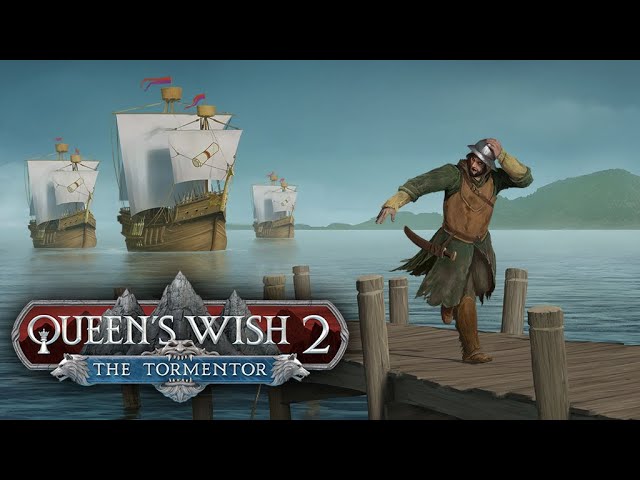 If the Kickstarter succeeds, the game is set to come out on Windows, Mac, and iOS, and offers you the opportunity to snag plenty of goodies along the way. You can check out the Kickstarter page here. With such a great track record, Spiderweb Software is definitely a name you can put your faith in, and this title is one to keep on your radar for sure.