May 20, 2021: During its annual games showcase, NetEase revealed that Racing Master's next testing phase is currently expected to arrive sometime later this year.
NetEase and legendary racing game developer Codemasters have announced Racing Master, a "best-in-class" racer heading to iOS and Android later this month. It's said to offer full cross-play support, with other versions coming somewhere down the line, though it's currently unclear as to which other platforms the game will land on.
Developed using Codemasters' EGO tech and Unreal Engine 4, this real-time racing sim serves up a range of familiar tracks and vehicles from iconic brands, including Aston Martin, Bugatti, Ferrari, Lamborghini, and Porsche. There's a big focus here on customising your dream vehicle to your heart's content, tweaking both its look and internal parts to suit any given situation, before testing out your handiwork against up to seven rival players in online races.
"NetEase Games shares the same passion and vision that's needed to deliver a best-in-class racing experience. Taking the world's most aspirational supercars, Racing Master is rooted in automotive culture and provides authentic wheel-to-wheel action for the mobile platform," says Clive Moody, SVP of product development at Codemasters.
The game's beta is set to kick off later this month in the US and Canada, though a global Racing Master release date is as yet unknown. In the meantime, you can check out some impressive-looking gameplay footage in the trailer below.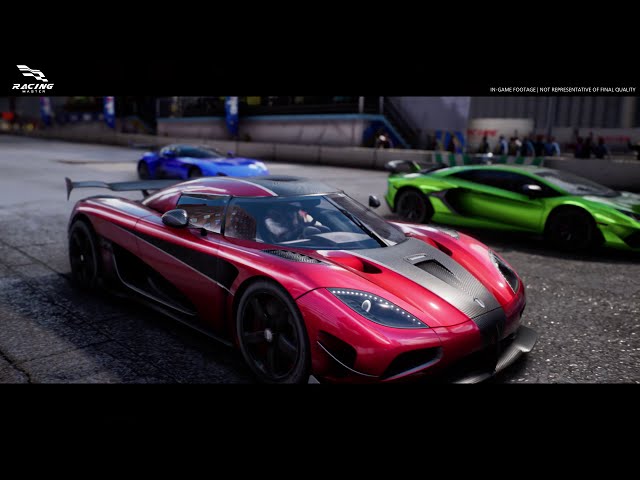 Developer Codemasters is best known for its work on series such as Dirt, F1, and Grid. If you're a fan of the studio's earlier titles, you can register your interest in Racing Master right here. And, while you wait for launch, be sure to check out our list of the best mobile multiplayer games for plenty of excellent recommendations.