Raziel: Dungeon Arena is an old school hack 'n' slash adventure that's just arrived on iOS and Android. You can expect an expansive story mode, plenty of tricky boss battles, and a series of high-level dungeon raids to test your mettle on.
Your quest for fame and power begins in the City of Being, one of the last bastions of hope in a fantasy world gone horribly awry. You'll spend a good deal of your time progressing through the 10 story chapters and 60 intro dungeons, with each being packed full of terrible enemies to fell and bosses to overcome. That said, the rewards for your efforts are considerable.
Developer Indra has created a visually impressive fantasy setting, fit with varied environmental designs and some showy effects work. It's all topped off with a fitting OST that should hopefully help to ground you in its world. This looks to be a labour of love from a team that has quickly grown from an art outsourcing company into an indie developer and publisher.
Here's one of the game's cinematic trailers: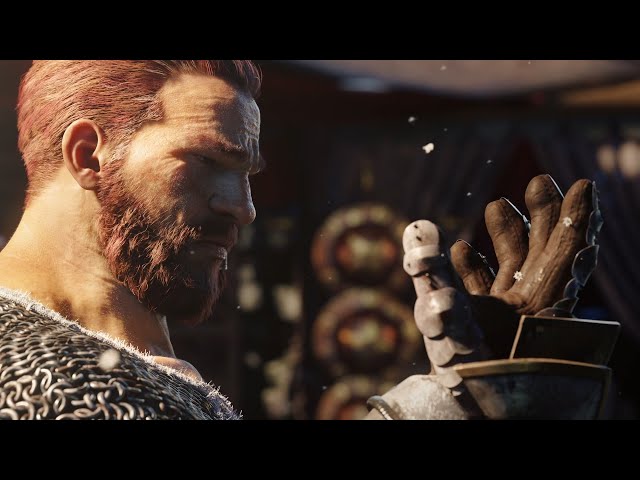 Once the single-player is behind you, it's time to get to grips with the multiplayer action. Here, you'll have to make smart use of the game's tag team battle system, which allows you to switch between two heroes at a moment's notice. You'd be wise to bring different classes into the fray if you want your team to be useful in multiple situations. You've also got 16 unique abilities to select from and distinct talent trees that allow you to carefully customise your character's playstyle.
For the first two weeks of release, you'll be able to grab paladin hero Bison Arlen for free. This should help you gain a slight edge in the many battles to come. If you're in the market for a moody hack 'n' slash, you can grab Raziel: Dungeon Arena from the App Store and Google Play as a free-to-play game. We've also got a list of the best mobile RPGs for your reading pleasure.