We're live in California at GDC 2023, providing all the latest updates from the coming together of developers from all over the world. Of course, one of the biggest movers and shakers in the industry right now is Roblox, the popular gaming platform providing thousands of individual experiences. So, we headed to one of the company's talks to find out more about the future of all things blocky. Unsurprisingly, there's a lot planned.
The big noise around Roblox right now is the introduction of generative AI for game creators. During the talk "Advancing Content Creation with Generative AI" with Head of Roblox Studio Stefano Corazza, we learned more about AI code assist and AI material generator, two tools the developer is currently introducing to allow easier creation of assets and materials for game worlds.
According to Corazza, Roblox has an expanding plan to slowly introduce more AI elements to the platform, starting first with the recent implementation of generic patterns and assets, before moving onto specific 3D renderings, with the final goal of entirely AI Roblox experiences. The Roblox Studio head also alluded to ChatGPT, estimating that the software will be able to create entire games in the near future.
Of course, all of this is mixed reading for those hoping for a long future in Roblox development. While the initial stages offer a way for developers to easily add textures and backgrounds to games, the full roadmap would see developers increasingly reliant on AI, with less hands-on creative work to do while creating a game. In terms of efficiency, it seems like an easy win, but it does mean less work for teams of humans.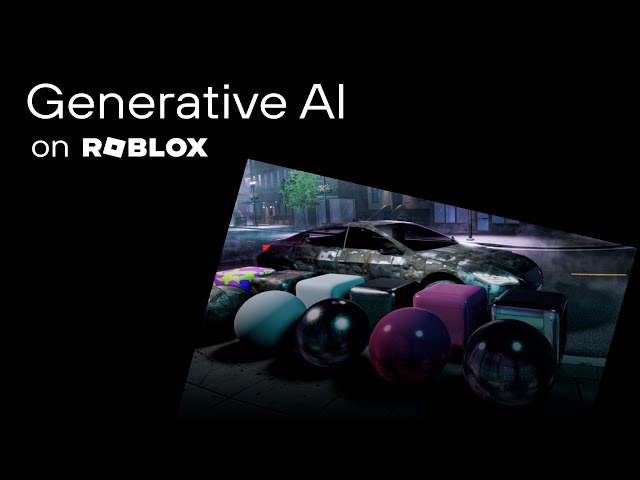 Still, with both tools live for beta access, the proof will be in the pudding of how pivotal the introduction of AI is to Roblox game creation. If the demonstrations during the talk are anything to go by, we could soon see higher-quality game worlds in some of the platform's most popular titles.
There you have it, our coverage of the Roblox GDC talk concerning the future of AI on the platform. For more out of GDC 2023, check out our Omega Strikers interview with developer Odyssey Interactive, or find out why Mini Metro owes so much to the London Underground.