Welcome to this week's Top Mobile Games of the Week, presented by ROG Phone 6. This week, we're looking at a range of excellent Android shooters, including the sci-fi MMO Shadowgun Legends, modern warfare-focused cover shooter Cover Fire, and horror-tinged alien blaster Xenowerk.
When you get really stuck into a new shooter, you'll want to play until your battery runs out – which might not be very long. But with the ROG Phone 6, it shouldn't be an issue. Here are just a few impressive shooters that will make the most of the ROG Phone 6's beefy battery.
Shadowgun Legends
Developer MADFINGER Games has been refining the first-person mobile shooter since day one of its inception, and with Shadowgun Legends, it truly reached its peak. Combining the studio's pedigree in making reactive, smooth shooting controls for a small screen with a huge online world full of quests, Shadowgun Legends is sure to keep you entertained.
You're a Shadowgun, essentially a gun-for-fire, in a world that celebrates these freelance mercs as legends. Completing missions earns you money and fame, which can be used to buy better equipment and get new sponsorships to increase your wealth. There's plenty of activities to take on from the game's hub world, whether that's new PvE missions or entering the PvP arena to prove your skills to players across the globe.
The missions can be played in short bursts, but with so much to see and do, you might want to settle in for an hour or more to get properly stuck into Shadowgun Legends. With the ASUS ROG Phone 6's huge battery, that won't be a problem, so you can keep working on becoming the most famous Shadowgun however long you like.
Cover Fire
If you're keen on the gunning but not so much on the running, Cover Fire could be the game for you. Developed by Viva Games Studios, this cover-based shooter keeps you locked in one place while you shoot, so you can worry less about your positioning and worry more about how to take down all the enemies in your path.
Just because you're not moving about doesn't mean the game is any easier, however. Your cover can get destroyed over time, requiring you to run to a new piece of cover to stay alive. And you need to peek your head out to shoot at your enemies, opening yourself up to direct attacks. It's all about timing and precision, but the reward is explosive, fast-paced gunfights that will keep you coming back for more.
Missions are designed for extremely short bursts, with typical missions taking no more than about thirty seconds, but with so many on hand you'll surely want to play for extended periods. If your battery ends up running low, the ASUS ROG Phone 6 can be fully charged in 42 minutes, so you can get back into your game in the blink of an eye.
Xenowerk
So you like running and gunning, but what if it was also from a top-down perspective? Now you're talking, and we're talking Xenowerk. This retro-inspired alien shooter will have you stalking the corridors of creepy, abandoned facilities, shooting anything that crosses your path before it can take you down.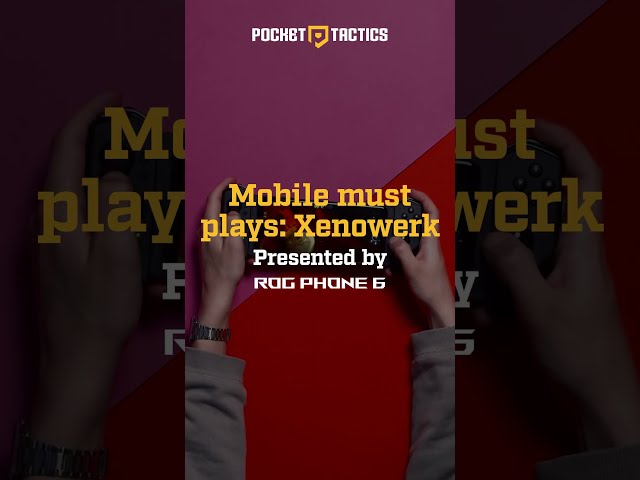 It's fast-paced fun that only lets up when everything on the map is dead, and with its claustrophobic atmosphere and only a torch to shed light on the situation, you'll never truly know if you're alone in the level. Good thing you can also buy new weapons and armour to help you stay alive and wipe out enemies.
You'll want your phone's performance to be at its peak when playing a game like Xenowerk, as quick reactions will be essential to not dying. Not only will the ASUS ROG Phone 6's huge battery keep you in the game for longer, but if you happen to be charging it while playing, you can activate bypass charging to improve the performance and lifespan of your battery – now that's handy.
Each of these shooters are sure to keep you enthralled for as long as you please, and with a 6000 mAh battery complete with bypass charging and superfast charge speeds, the ASUS ROG Phone 6 is one of the best ways to play them.
Check out the ASUS ROG Phone 6 and pick one up for yourself today.
Want your game to be featured in a future Top Mobile Games of the Week article? Get in touch today to find out more about how you can get involved!