Ever wanted to play through the story of Gundam all over again? The upcoming SD Gundam G Generation Eternal promises just that, but with a neat spin in the form of a strategy RPG that looks very familiar to any fans of Fire Emblem Heroes. The latest entry in the SD Gundam G Generation series, Eternal covers stories from the TV anime, movies, games, and even the manga in its huge overarching narrative.
While we don't have news on an SD Gundam G Generation Eternal release date just yet, Bandai Namco confirmed that a closed beta test will arrive later this year, so we'll be sure to update you with more information as we get it. For those unfamiliar, SD Gundam G generation Eternal is a mobile strategy game continuing the tactical gameplay of the G Generation series, where players control a squad of Gundam mechs through tricky grid-based maps.
As well as covering many different stories from the series with new dynamic animations, Eternal allows you to create your own unique squad by obtaining new units, warships, and characters by completing the various stages. You can also utilize the new 'development' mechanic and use powered-up units to create new ones. Eternal looks like a great new spin on the franchise and an interesting way for fans to relive some of their favourite memories. We have our fingers crossed for a release date announcement soon.
You don't have to go to the moon and back for a look at this latest title, as you can check out the SD Gundam G Generation Eternal trailer below to get a peek at the exciting tactical gameplay.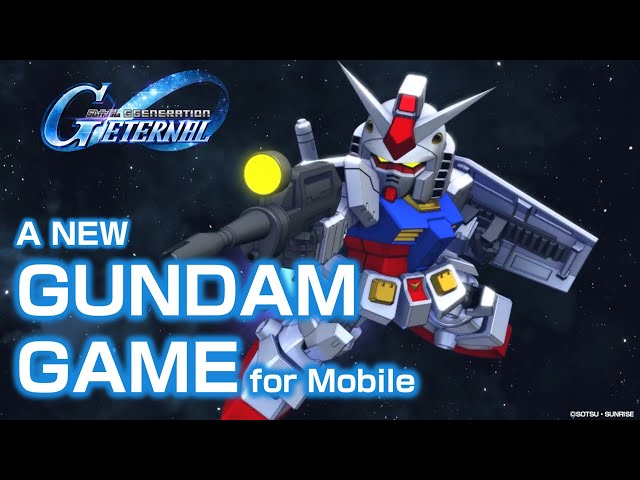 SD Gundam G Generation Eternal release date speculation
Bandai Namco has not given any solid information on a release date yet, though it has announced that a closed beta test is coming soon, so the game is clearly later on in development. With any luck, we could see it arrive on mobile devices this winter, or early in 2023.
If you just can't wait to get some sweet strategy gameplay, be sure to check out our bumper guide to the best mobile strategy games and find a new obsession today.