Feral Interactive has announced a Sid Meier's Railroads mobile port coming to iOS and Android this spring. The studio is known for its mobile and Mac ports of numerous games, most notably the Total War games.
The Sid Meier's Railroads mobile port comes with bespoke touchscreen controls to make it easy to use on the go, bringing the 2006 tycoon classic to modern devices for the first time, replete with 16 challenging scenarios and a selection of 40 real-world engines.
Back in 2006, Sid Meier's Railroads saw the Civilization creator return to train tracks for the first time in a while, having created the original Railroad Tycoon, before PopTop made the two subsequent entries.
Interestingly, while Feral is handling the Sid Meier's Railroads mobile port, Aspyr worked on the Civilization VI mobile port and Mac versions. 2K serves as the publisher for both, so it's interesting to see a different studio this time around.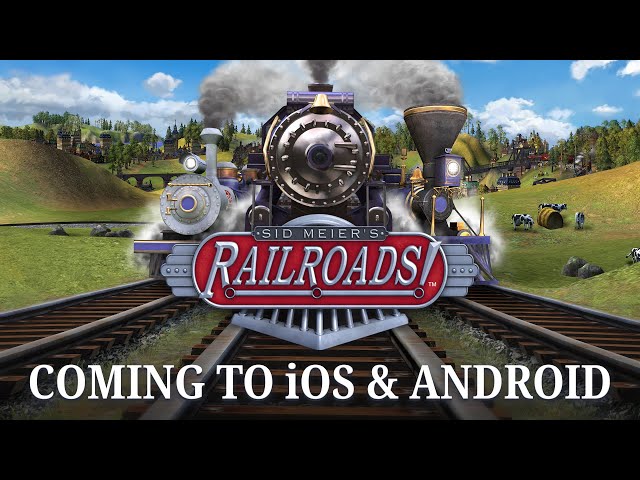 Anyway, as someone with hundreds of hours in Civ VI on iOS (and thousands if you add up the four different versions of that game I own), I'm super excited to dive into another Sid Meier classic. As the man purportedly said, games should be a series of interesting decisions. My decision? Well, I've decided to play this game.
For more beyond Sid Meier's Railroads mobile port, check out our Civilization 6 tier list and Civilization 6 secret societies guide to stay on top of the 4X titan.