The official Olympic games may have been delayed until 2021, but that hasn't stopped Eggman being a naughty little so-and-so. He's only gone and invaded Tokyo with his little minions, and is planning on taking over the city. If only there was someone who could stop him, like, say, Sonic.
Oh wait, there is! But how do you even stop Eggman from taking over a whole city? By challenging him to participate in the Olympic games, apparently. The best part is, you can do it from the comfort of your phone, as Sonic at the Olympic Games – Tokyo 2020 is out right now on mobile.
As the name suggests, you compete in a bunch of Olympic events to try and put a stop to the naughty Eggman. Your friends Tails, Knuckles, Amy, and more join you as you challenge Eggman, Shadow, and more in a variety of sports. In total, there are 15 games to enjoy, including 100m sprint, hurdles, javelin throw, BMX, badminton, and more. You can then see how well you perform against your friends and others from around the world in the leaderboard, and receive a gold medal if you top it.
While not participating in events, you can chill and explore the beautiful city of Tokyo. There are also a bunch of extra (EX) events that feature gameplay that should feel more familiar to fans of the Sonic series, like collecting a bunch of coins and going really, really fast.
Excited? Well, before we provide you with a link to the various app stores, here's a full list of the Sonic at the Olympic Games events:
100m
400m hurdles
Javelin throw
Archery
Karate
Diving
Shooting
Sport climbing
Fencing
Trampoline
Hammer throw
Table tennis
Long jump
BMX
Badminton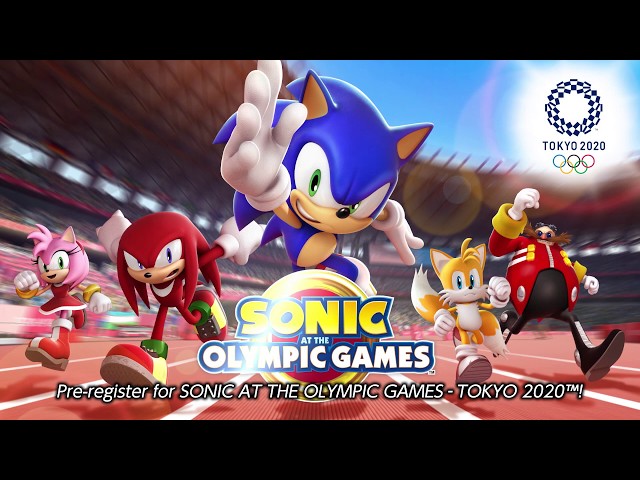 You can grab Sonic at the Olympic Games right now from the App Store or Google Play for free. Now go and put a stop to the naughty Eggman.