The next title heading to Nintendo Switch Online for a limited time in Europe is the Spelunky 2 game trial. This sequel to the classic rogue-lite action-platformer hit Switch last year and brings all the same devious traps and hazards as you explore the moon trying to find your family members. Delve down countless levels and try to walk away with your life, in this endlessly replayable playground.
So, when is the Nintendo Switch Online Spelunky 2 game trial? European Nintendo Switch owners and members of Nintendo Switch Online can download and play Spelunky 2 from May 25, for a whole week until May 31. That might not be enough time to crack open every mystery waiting for you, but it's certainly a meaty taste of what's on offer.
Setting itself apart from its predecessor, Spelunky 2 continues the amazing procedurally generated levels and tomb raiding with ropes, bombs, and many more tricky items. But this time it features crossplay online multiplayer between Nintendo Switch, Xbox consoles, and even PC. If you've always had your eye on it, this is the perfect time to take the plunge. But be careful, this is far from an easy game!
Grapple your eyes around the launch trailer below to get a glimpse of both Spelunky games on Switch and see exactly what makes them so addictive.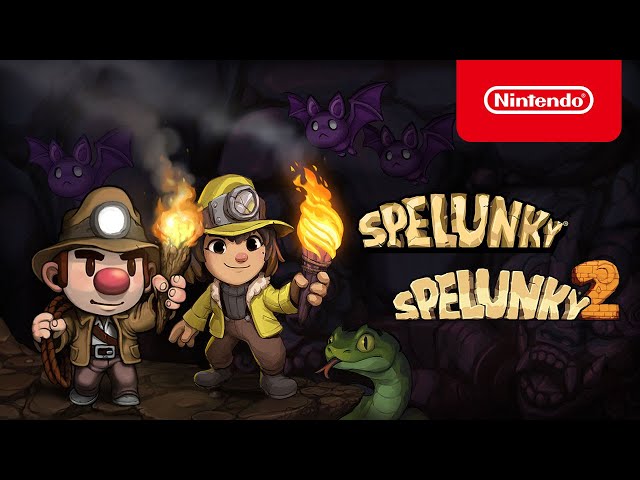 When can I play the Spelunky 2 game trial?
The Nintendo Switch Online Spelunky 2 game trial begins on May 25 and ends on May 31.
If you're still looking for a challenge after this, be sure to have a look at our huge guide to the very best Switch roguelikes and find another addictive gaming fix today.