The lovely team at iam8bit have announced a collector's edition for the whimsical management game about death, Spiritfarer. While a physical version recently launched, this limited collector's edition has some fantastic extras for fans of the game.
Included in the collector's edition is a fully functional Everlight replica, a constellation lantern display box you can place the Everlight inside, a collectable postcard and stamp set, as well as a physical copy of the game with exclusive artwork. However, it's not cheap, listed at $199, but this is a premium package for collectors, and everything included seems to be of the highest quality.
Also announced was a vinyl print of the game's soundtrack, putting the amazing score from Max LL Music onto a 'Star Hat Green' vinyl, as well hand-painted artwork from illustrator Erin Vest. Both items are available for pre-order now, and are expected to ship within the first half of 2022. The good news didn't stop there though, as developer Thunder Lotus celebrated the announcement with the latest update to the game. Bringing Spiritfarer the Beverly Update, which includes new characters, buildings, and quality of life improvements.
You can watch the trailer for the latest update below, which includes all the latest additions to Spiritfarer.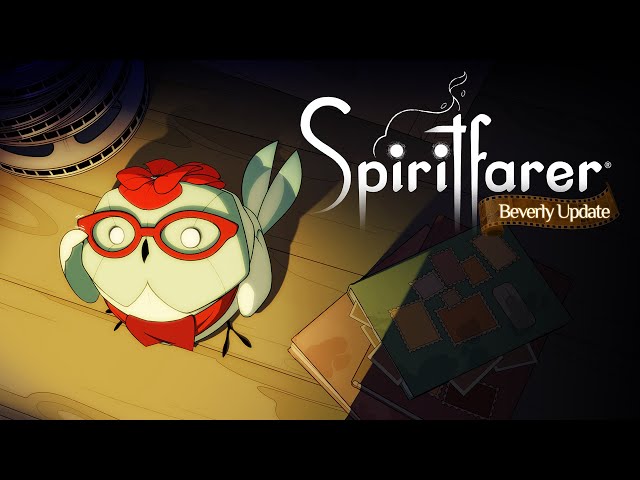 Meanwhile, any fans of the game should read our interview with Spiritfarer's creative director, where he discusses the many influences behind the game, as well as the impact it's had since release.