Final Fantasy fans, rejoice! In a surprise move, Square Enix has launched its own music channel on YouTube, with thousands of songs from their biggest franchises. So now you can soundtrack your day to your favourite piece from the Square Enix library, whether you want to rock on to One-Winged Angel on the commute, or chill out with Evergreen Park Theme as you dream sweet dreams of Cloud.
Thanks to the Square Enix music channel, all of the most well-known and well-loved pieces from the developer's back catalogue are now available to listen to. It's a move that has impressed many fans, but it makes business sense too, as it puts a stop to any individuals uploading the tracks for their own benefit. We don't really care too much about business sense though, we're just happy we can jam out to Victory Fanfare anytime we feel like it.
It seems that there are plans for Square's music channel outside of just uploading tracks, too. Alongside uploading two themed playlists, the developer promises bespoke music videos for select pieces, and even interviews with long-standing composers. It's a real treat for those looking for a way to engage with their favourite themes, and shines a spotlight on composers who haven't always had the recognition they deserve.
All this comes at a time when developers are pushing more than ever to get online exclusivity of their content. Just last month, Nintendo went on a takedown spree of a bunch of popular YouTube channels that were sharing its music content. It seems Square was paying attention, and have one-upped its fellow developers in providing fans with a complete catalogue of classic tracks. Over to you, Mario.
Where can I listen to the Square Enix music channel?
You can find the Square Enix music channel by clicking this link or heading to YouTube and searching "Square Enix music channel". From here, you can access multiple playlists with full scores from games like Nier Automata, Chrono Trigger, and more. Don't forget the specially designed playlists too, we particularly enjoy the lo-fi beats of the Mellow Minstrel Mix.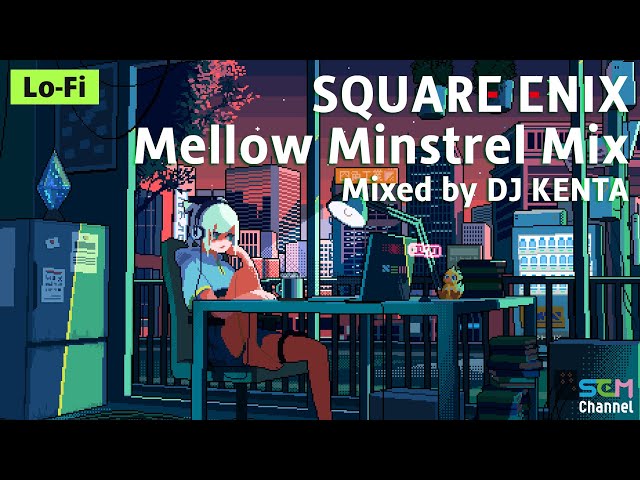 That's all the essential info about the Square Enix music channel, now all you need to do is sit back, hit play, and let the sweet sounds walk you down memory lane. Or, if you want to hear and play something fresh, check out our Triangle Strategy review, the latest tactical masterclass from the developer. If you really want to challenge yourself, get your hands on some of the best FF scores below and try your hand at tickling the ivories Square Enix style.
Selections from Final Fantasy Selections from Final Fantasy Amazon $12 Buy Now Network N earns affiliate commission from qualifying sales.