We're on the ground at GDC 2023, and one thing has become clear: no matter what you think of Web3 or blockchain tech, the people upstairs seem to love it. One such upstairs person is Com2uS USA President Kyu Lee, who recently shared some thoughts on the burgeoning tech.
Kyu Lee gave an overview of how Com2uS "has been taking a leadership role in the Web3 era through blockchain". What this means is, we got a look at a tokenomics model – something used to manage supply and demand in blockchain – as well as the in-game ecosystem in Summoner's War: Chronicles.
How any of this actually benefits players is unclear, even though the idea of play-to-own model supposedly hinges on a player-first mindset – it doesn't actually seem to benefit the old-fashioned-by-comparison pastime of sitting down and playing a videogame. Still, Kyu Lee does have a lot more money than me, so maybe he knows better.
"Tokenomics of the existing Play-to-Earn (P2E) games is structured to focus on players' inflow with a simple token reward system. It attracts a large number of players who are not really interested in games. The tokens they acquire are not utilized to activate the in-game economy but are taken outside the game causing a collapse of exchange rate between the token and in-game currency." said Kyu Lee.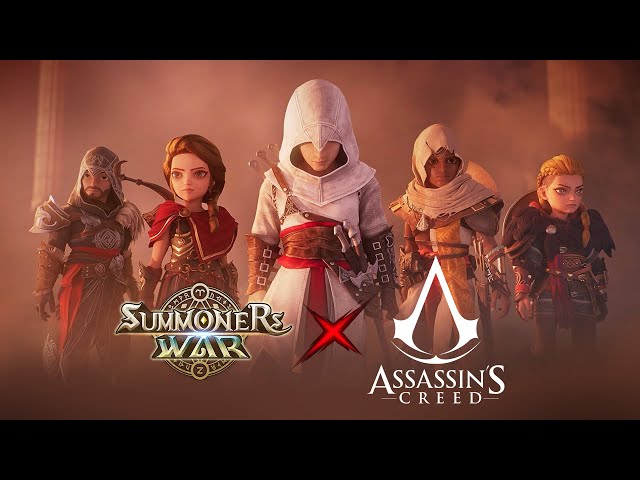 "Unlike P2E games, the Play-to-Own (P2O) model is designed to build a sustainable tokenomics. P2O is about creating core gaming content for genuine players so that they can produce valuable in-game items by spending their time and effort, and then encourages continuous circulation of those within the in-game economy. Summoners War: Chronicles will be the first case in which a AAA game is linked to a blockchain mainnet and will be the milestone for sustainable Web3 gaming."
I'll leave any Summoner's War Web3 judgement to you, now I'm all out of snippiness. For more from GDC 2023, check out our Omega Strikers interview, or the story of how Mini Metro's London inspiration came about.