We've known about the Super Mario Movie coming from Nintendo and Minion's 2: Rise of Gru creators Illumination for some time, and it feels like only yesterday that Miyamoto took centre stage in a Nintendo Direct and broke the internet with the wildest cast announcement the world has ever seen. Well, we're slowly nearing the movie's 2023 release, and the man playing Mario himself, Chris Pratt, is very excited.
It's now official. The very first Super Mario movie teaser unveiling is at New York Comic Con on October 6th, at 4 pm ET/9 pm BST, ahead of the movie's full release on April 7, 2023. While we're still yet to see so much as an image from the movie, the curtain of secrecy will finally be lifted, and the world can learn just what it looks like when you get Jack Black to play Bowser, Seth Rogen to portray Donkey Kong, and Charlie Day to play Luigi. Honestly, we can't wait.
To get fans excited for the upcoming teaser, Chris Pratt took to social media to share his thoughts on the teaser, saying "I just saw the teaser trailer for the very first time myself. I am simply blown away. You will be too, I promise you. This one is VERY special. Cannot wait!!!" Now obviously, Pratt wants to promote a project he's involved in, but we're cautiously optimistic that under the scrutiny of Miyamoto and the infamously watchful eyes of Nintendo execs, the Super Mario movie might finally bring Mario to our screens in a way that does the world justice. Sorry Bob Hoskins, it wasn't your fault.
When does the Super Mario movie teaser debut?
The very first look at the Super Mario movie teaser is set to debut on October 6th, at 4 pm ET/9 pm BST at New York Comic Con, ahead of the movie's full release on April 7, 2023.
If you're looking for some more Mario gaming goodness to tide you over, check out the trailer for Super Mario 3D Land + Bowser's Fury if you haven't picked up this piece of platforming perfection yet.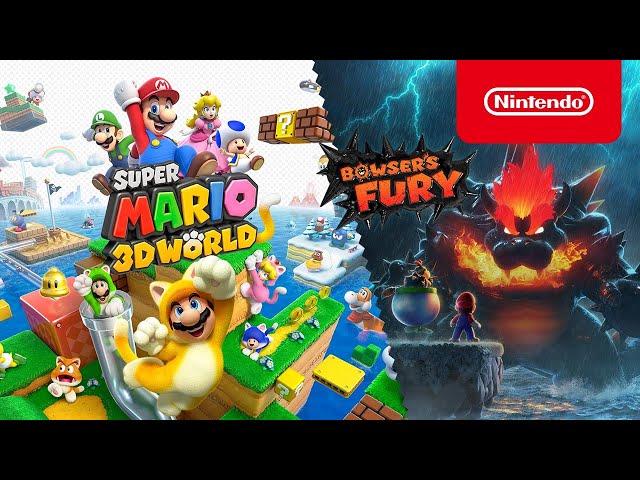 If you're jumping for joy just like us as we excitedly think about the Super Mario movie, be sure to check out our guide to the best Mario games on Switch.