Marking the return of Wario and friends in his latest outing, WarioWare: Get It Together!, the 24th Tetris 99 Maximus Cup has been announced, with a focus on the villainous character, as well as the chance of earning a custom theme. The Tetris 99 24th Maximus Cup event runs from 00:00 PT on September 17 to 23:59 PT on September 20.
As always, players must compete within the allotted time to earn points, these are given depending on how well you perform, and once 100 points have been collected, you can unlock the latest theme, featuring art, music, and tetrominoes based on WarioWare: Get It Together!
Nintendo Switch owners also have to have a Nintendo Switch Online subscription to download and play Tetris 99. With this pass, you also gain access to Pac-Man 99 and the Nintendo Switch Online NES and SNES library. So, if you're a Switch owner planning on playing multiplayer games, it's well worth your money.
You can catch the trailer for the event below, showing off the special Wario theme and tetriminos you can unlock.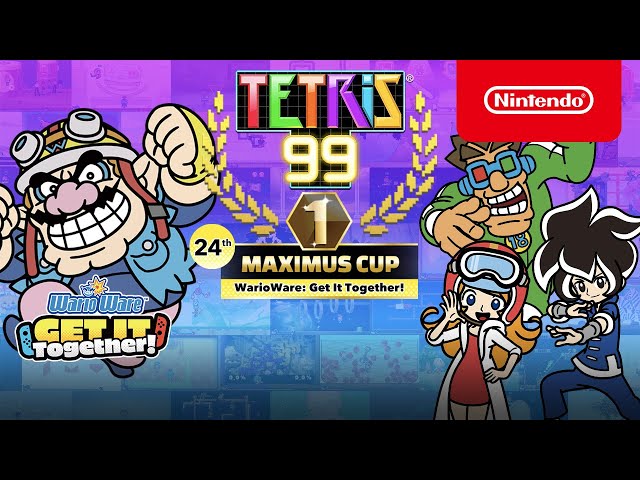 Meanwhile any Switch owners looking to play a few games with pals, you can check out our guide to the very best Switch fighting games.