April 30, 2020 A huge thank you to everyone who participated. The giveaway has now ended and we've announced the winners. Please check your email to see if you've won, and keep an eye out for future giveaways.
If you grew up playing classics like Chrono Trigger or Final Fantasy VII, you really should check out the brand new premium JRPG The Greater Good. Developed by the lone wolf Sam Enright, The Greater Good wears nostalgia like a woolly jumper, featuring everything that you love about your favourite genre.
The visuals both harken back to that bygone era while remaining distinctly modern. In fact, we can't really compare it to any other title directly. It combines minimalist characters and environmental backdrops with flashy visual effects, creating quite the eye-catching juxtaposition. Sonically, it's a similar story, with a pleasingly modern-yet-retro electronic soundtrack produced by EnrightBeats, Sam's musical alter-ego.
Those modern-yet-retro sensibilities are entirely deliberate, with Sam's goal to fill the gap between the classics and the JRPGs today. The Greater Good offers us a glimpse of what a classic JRPG might have looked like had the genre continued to thrive during the 3D boom, which is a mission shared by Tokyo RPG Factory, who push out the likes of I am Setsuna and Lost Sphear.
Play The Greater Good and it'll feel very familiar though. The turn-based combat is reminiscent of Final Fantasy VII, as is the user interface. There's also heaps of humour, a wide variety of environments to explore, hidden areas and secrets to uncover, and a deep skill system. If you find you love it so much that you can't get enough of it, there are optional superbosses to try and defeat and a New Game Plus mode.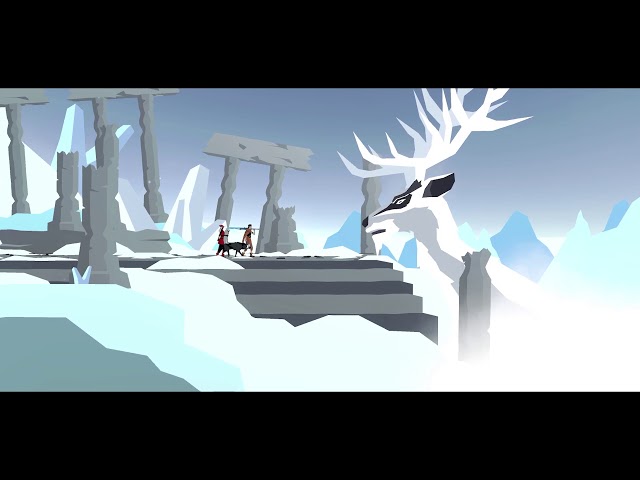 The Greater Good launches today, April 22, on the App Store (no Android as of yet) and to celebrate we're giving away ten codes to our lucky readers. To get in with a chance of winning, you simply need to complete the Gleam form below, which shouldn't take you longer than a handful of minutes.
We'll need your full name and email address so we can contact you in a week's time if you win. We also require that you read our full terms and conditions before you enter, listed here.
PT – The Greater Good giveaway

If you'd simply like to grab The Greater Good right now, you can grab it on the App Store right now for $3.99 (£3.99).