Apple kindly invited us to take part in a number of developer sessions earlier today, in which it showcased some of the biggest new and upcoming Apple Arcade games. We got a chance to meet the developers and publishers behind the games and get an inside look into the creative process, asking many questions in the process.
So we decided to put together this brand new feature series, Apple Arcade Sessions. Here, we'll round up the highlights of our developer interviews, drawing attention to interesting anecdotes, features, and development insights that were discussed during the interviews. These are for both games that are available now, and for others that will arrive at a later date.
If you're interested in the development side of mobile gaming, you can find many more articles like this in our features section. We recently ran a series of articles around GDC 2020, which features a ton of interesting insights. Now, let's take a closer look at the upcoming Apple Arcade puzzle adventure, The Last Campfire.
The last place you'd expect the highly ambitious indie developer Hello Games to release after No Man's Sky is a tiny indie puzzler that's exclusive to Apple Arcade, but that's precisely where we find ourselves with The Last Campfire. This upcoming puzzle adventure is ambitious in its own ways, don't get us wrong, but it's a far cry away from the infinite universe of No Man's Sky.
But perhaps a history lesson is in order. Hello Games started its life back in 2010, working on the stunt racing adventure series Joe Danger for PSN and Xbox Live Arcade. A few short years later, Joe Danger made its mobile debut on iOS in 2014, with Joe Danger Infinity. Why is this important? Because The Last Campfire was conceived shortly after, in 2015.
So, to describe a mobile game that's been five years in development as lacking in ambition is wholly inaccurate. It's just strange that it's made by the same studio behind No Man's Sky. Well, that is until you understand how the company is structured. Managing director Sean Murray likened the studio to Pixar, who famously allows small teams to splinter off and work on animated shorts, in an effort to foster burgeoning talent.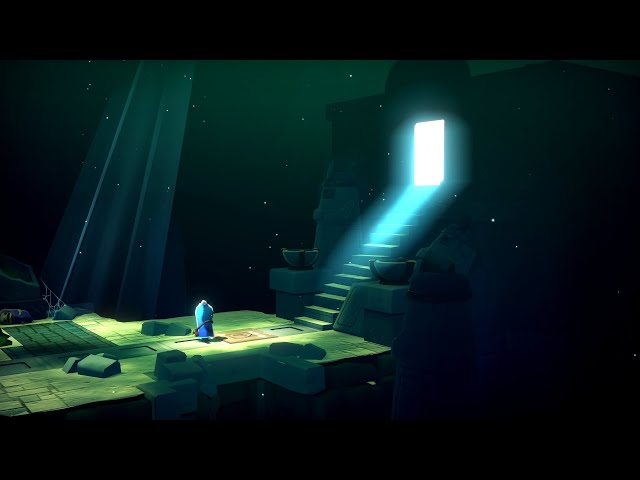 And that's exactly what happens within Hello Games, with The Last Campfire the first of, hopefully, many more internal creative successes. Built by a team of three, The Last Campfire is a puzzle adventure that takes place in a wide open world. It tells the emotional story of Ember, who is searching for the way home. In eerily similar circumstances to our modern day lives, The Last Campfire is about "rekindling hope in an otherwise hopeless world".
Murray was keen to stress that The Last Campfire was designed as a mobile game from day one. This can be felt most of all in the touch interface, which entirely avoids virtual buttons for an intuitive control scheme that takes advantage of the unique platform. Murray wanted the controls to feel intuitive.
We asked how Apple Arcade might have shifted development, and Murray was happy to admit surprise to Apple's approach with Arcade. From day one, indie games like Sayonara Wild Hearts and Beyond a Steel Sky have been championed, with what Murray describes as a focus on the artistic side of gaming.
Naturally, this married with what the team was already planning to do internally, so Arcade was a natural home for The Last Campfire. While we don't know an exact release date, an Apple representative confirmed that it is coming very soon, so keep a close eye on Pocket Tactics and Apple Arcade for further announcements.