The Legend of Neverland is an enchanting mobile MMORPG set in a universe called Cabala. With strange, mystical shenanigans afoot, you must protect the innocents of the world by combatting the evil that plagues the land. So, take Miru's advice in mind, and 'go as far as possible to every corner of the world, you'll get unexpected fun!"
This exciting adventure has been available overseas for a while now, but with the global The Legend of Neverland release date finally coming in 2022, we'll all be off with the fairies in no time. Of course, you probably want to know The Legend of Neverland's requirements, too, so we've thrown those in below as well.
The Legend of Neverland isn't the only upcoming release to get hyped about, as we should see the Tower of Fantasy release date, Zenless Zone Zero release date, and Honkai Star Rail release dates in the near future as well. What a great time to be a mobile gamer!
When's The Legend of Neverland's release date?
GameArk originally released The Legend of Neverland in Malaysia and Singapore, Indonesia, Thailand, and the Philippines back on July 1, 2021. According to the App Store, The Legend of Neverland's global release date is expected to be August 25, 2022. You can pre-register through Google Play or the App Store.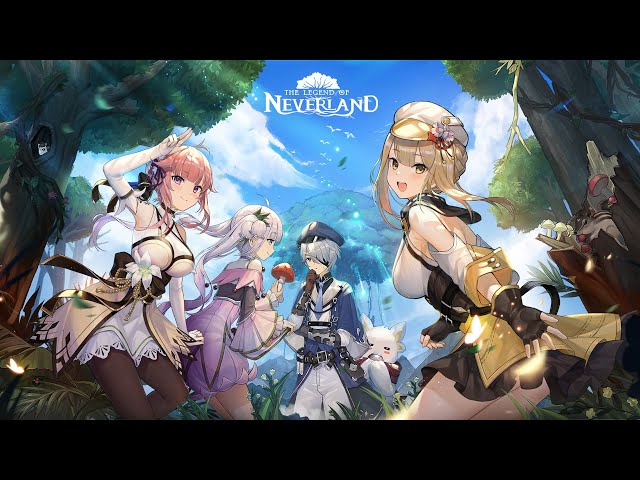 What are The Legend of Neverland's requirements?
In order to run The Legend of Neverland, you need your mobile device to meet these minimum requirements:
Android – Snapdragon 625 processor, 2GB RAM, 2GB free memory or better
iOS – iPhone 7 or better
And that's all we know about the upcoming global The Legend of Neverland release date and requirements so far. We'll be sure to update this page if we get any more info. In the meantime, head over to our list of the best mobile MMORPGs to find a fresh adventure to embark on.