There's been no shortage of skateboarding games on Switch of late, with Tony Hawk's Pro Skater 1+2 making its way to Switch with a successful port last year, and the absolutely stellar OlliOlli World bringing a more arcade action style of skating to the platform just a few weeks ago. You can read much more about that in our OlliOlli World review.
But while those two offer frantic, high-score chasing thrills, skateboarding as a sport can also be about chilling out, simply spending a day in the sun, and enjoying the vibe that comes with it. This is where The Ramp comes in, offering a stripped-back experience, focused on nothing but the gameplay and the idea of just hanging out.
Honestly, the nearest point of reference I have for The Ramp is something like Townscaper, a digital toy meant for relaxing and a little more. The Ramp features a handful of levels to skate in, a paired back library of tricks, and nothing in the way of combos, high scores, achievements, or the like. But, as a game focused on relaxing vibes, this all works perfectly.
What The Ramp has in spades, is vibes. From the simplistic polygonal art style to the lo-fi inspired soundtrack, this game wants you to relax and focus on nothing but skateboarding. Luckily this is an area the developer has nailed, using a less-is-more approach to enhance the chill vibes.
The biggest difference from other recent skateboarding titles is that when your character moves up or down a ramp, you press A to shift your weight and momentum, much like you would on a real skateboard by bending your knees to adjust your weight. When in the air you can spin, using grab tricks like a melon, and if you're feeling particularly fancy you can use R to grind around the rim of the pool. The use of momentum to push your character, gaining speed and the air needed for tricks, gives such a tactile feel and an incredibly satisfying sense of weight.
There's really not a lot more to say about the gameplay, other than the different levels on offer. You have the titular ramp, great for pulling off huge air tricks, a simple pool, which is the easiest to navigate and the cosiest spot to chill, a bowl with two small areas that's fantastic for grinding, and a huge ramp to launch from – where you just might be able to pull off a 900. I found myself returning to the pool more than any other because I wasn't fussed about pulling off huge 720 grab tricks, I just wanted to push myself up and down the ramps on either side and pull off little tricks here and there.
Outside of this, there is also a hardcore mode, where the game is much less forgiving about the angle you land at, meaning wipeouts are far more common. This adds a nice extra wrinkle of challenge – if that's what you want from this game, of course, though you've got nobody to impress here. What you want from this game is entirely up to you. No one is keeping track of your scores or tricks, and, honestly, that's half the fun.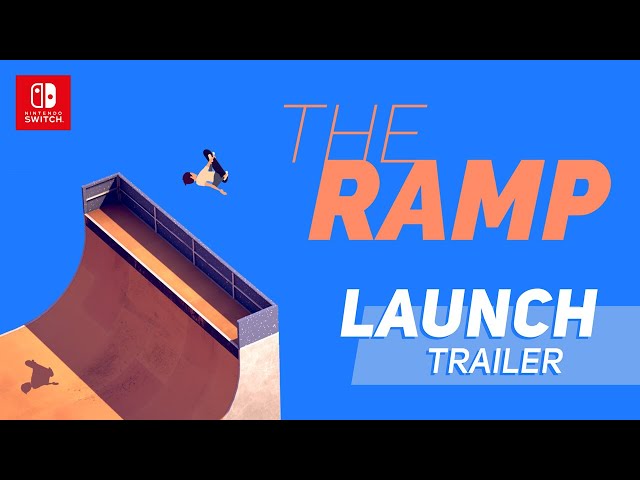 The Ramp successfully captures everything it sets out to achieve. The skating mechanics feel weighty and satisfying, though the limited library of skills may be off-putting to genre aficionados. However, the stripped-back approach works fantastically with the aesthetically pleasing visuals and chilled lo-fi soundtrack, delivering a neat, slice-of-life experience that captures the heart of skateboarding in a small package. It's a simple but effective title that nails exactly what it needs to but may leave some players wanting more.
The Ramp The Ramp Nintendo $5.99 $5.99 Buy Now Network N earns commission from qualifying purchases via Amazon Associates and other programs
The Ramp Switch review
A successful distillation of the heart of skating in a very small package, The Ramp is a chilled out skating getaway that I could happily put hours into without a care in the world. What a lovely way to relax.