There's no shortage of great Square Enix titles on the Nintendo Switch, and any Final Fantasy fan can play through a myriad of the series' classic titles on the handheld device, from Final Fantasy VII through to Final Fantasy XII, and cracking titles like Triangle Strategy, Octopath Traveller, and Bravely Default adding even more RPG goodness to the system's vast library.
But suppose you're a hardcore Final Fantasy fan (Final Fan? Final Fanstasy? Fanal Fantafan?). In that case, you might be familiar with the consistently great music from the franchise, and want a fun way to relive those classic tracks. Well great news, the Theatrhythm Final Bar Line release date is fast approaching, resurrecting the action-rhythm series and giving Switch owners a way to relive some of the best music from their favourite games.
Theatrhythm Final Bar Line has a library of great tracks from Final Fantasy games all the way from FFI to FF FFXV, as well as DLC with tracks from the Nier series, Octopath Traveller, The World Ends With you, and the acclaimed Chrono series to boot. Time your attacks to the beat and chain combos to chase high scores when this addictive and action-packed rhythm game hits Nintendo Switch soon.
When is the Theatrhythm Final bar Line release date?
Theatrhythm Final Bar Line brings action-rhythm gameplay to the Nintendo Switch on February 16, 2022.
Is there a Theatrhythm Final Bar Line trailer?
Yes, you can catch a glimpse of the Final Fantasy-themed action rhythm adventure with the launch trailer below.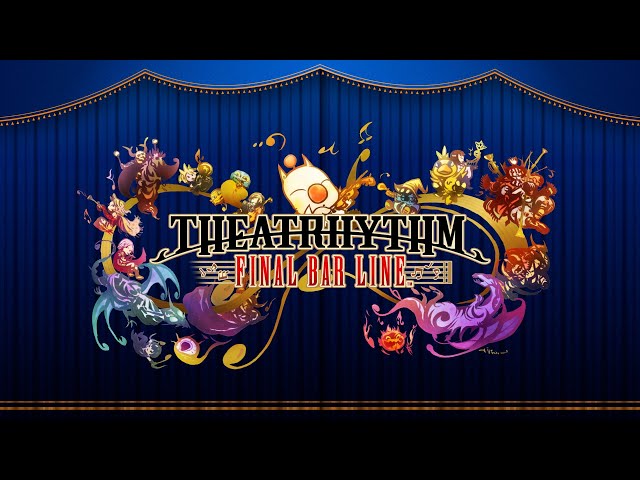 That's all we have for today folks, but if you want to find your next RPG fix, be sure to check out our guide to the best Switch RPGs next.