April 2, 2023: This April Fools prank was just our way of letting Nintendo know that we really want a Tingle mobile game
Link gets all the glory, that green-garbed heroic Hyrulian. Always busy saving the kingdom, the hero of time is set to star in another game soon, marking countless adventures focused on this one silent protagonist. Well, Hyrule has more to offer, and one such hero who deserves time to shrine (not a typo) is the minuscule map-maker, Tingle.
It seems Nintendo is listening to our prayers, as it's set to lift up the titular balloon-wielding map merchant to hero status, with his own mobile companion app. Tingle of the Kingdom lets players float around a miniature map of Hyrule as Tingle, working alongside Nintendo Switch players, throwing bombs and scaring away young children in equal measure.
While Link swipes away with a sword, mobile gamers can add Tingle's trademark bombs, use his balloon to lift Link to new heights, or even help Link map out new areas. You can also explore Hyrule to find Tingle's many siblings, Ankle, Knuckle, and David Jr., we're not quite sure where they're all hiding yet, but hopefully, it's at least 500ft away from a school.
To learn more about The Legend of Zelda: Tears of the Kingdom, you can watch the latest Nintendo of America stream below, including ten minutes of footage presented by Zelda producer Eiji Aonuma himself. Though weirdly, Aonuma doesn't mention Tingle at all. Presumably, he's getting his own presentation soon. You can also check out our Zelda: Tears of the Kingdom review to get the full deep dive.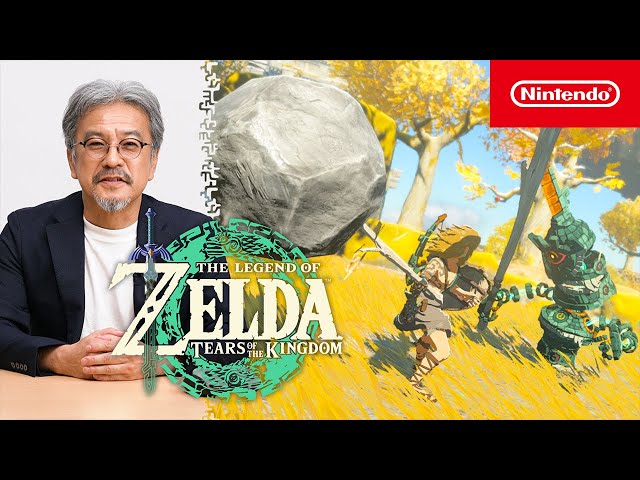 That's all for now folks, but we hope this announcement gives you a nice tingling feeling. For even more great gaming guides be sure to check out our articles on the best Zelda games and the Zelda Tears of the Kingdom Zonai explained.