TMNT: Mutant Madness has now landed on iOS and Android, courtesy of Kongregate's Synapse studio. It's a continuation of the popular 1987 animated series, giving fans the chance to jump back in where the original storyline ended. You can expect a mix of action-RPG and idle elements, as well as a host of beloved TMNT characters, from the titular turtles to the dastardly Shredder.
The game takes place on the streets and in the sewers of NYC. You'll spend most of your time getting to grips with its real-time combat and gradually bolstering your roster of collectable characters. It's all about forming the perfect team for the task at hand, which means that you'll sometimes have to mix heroes and villains together.
While this might not make a great deal of sense from a story perspective, it should allow for plenty of fun combinations, especially when it comes time to perform a 'Super Skill'. Outside of the PvE gameplay, you can also take part in the game's PvP modes. They aim to provide a welcome challenge and give you the chance to put your team through its paces.
Here's the game's launch trailer: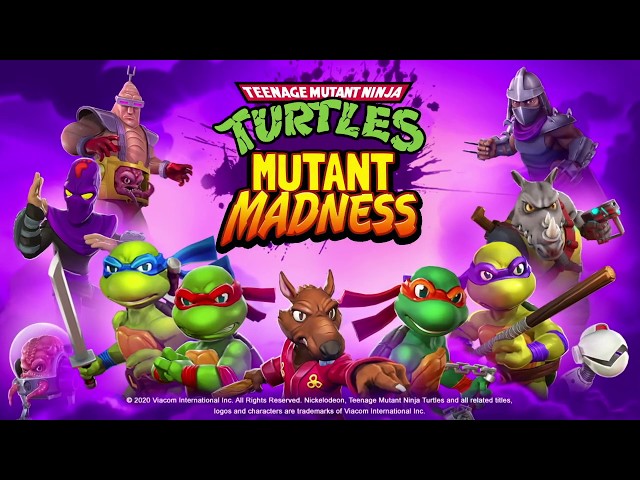 Developer Synapse was also responsible for the hit CCG Animation Throwdown: The Quest for Cards, which boasts characters from Futurama, Family Guy, American Dad, and Bob's Burgers. The team has clearly shown an ability to handle big-name licenses, and TMNT: Mutant Madness appears to be no exception.
You'll find it available for download now as a free-to-play game from over on the App Store and Google Play. If you happen to enjoy it, you'd be wise to check out our list of the best mobile RPGs.