Tom Clancy's Elite Squad has launched earlier than expected, meaning you can jump into the action right now. Elite Squad has been on our radar for some time and Ubisoft has finally rewarded our patience by releasing the game two days early. With that being said, what can we expect from Tom Clancy's Elite Squad?
Elite Squad is an Action-RPG, where you recruit a team of five characters from the universe of Tom Clancy games – with heroes and villains from popular titles like Rainbow Six, Splinter Cell, and The Division. You then use this squad to take on a variety of modes including campaign, PvP, and guild-vs-guild battles. We don't want to call it Tom Clancy gacha, but it's kind of Tom Clancy gacha.
Each of the characters you recruit also have their own abilities, gear, and weaponry, as well as a star rating system, and training levels. This means, not only do you need to unlock and equip the best gear for each unit, but you also need to train and collect shards of each character in order to make them more powerful. You can find out more details about the game in our handy guide below!
Everything we know about Tom Clancy's Elite Squad:
Tom Clancy's Elite Squad download: how to get the game
Downloading Tom Clancy's Elite Squad is easy for both Android and iOS users. If you would like to download, then click here for Google Play or here for the App Store.
Tom Clancy's Elite Squad trailer: What does it look like?
As with any trailer nowadays, the trailer itself features no snippets of actual gameplay. Instead, it focuses on setting up the lore and universe for Tom Clancy fans to get immersed in.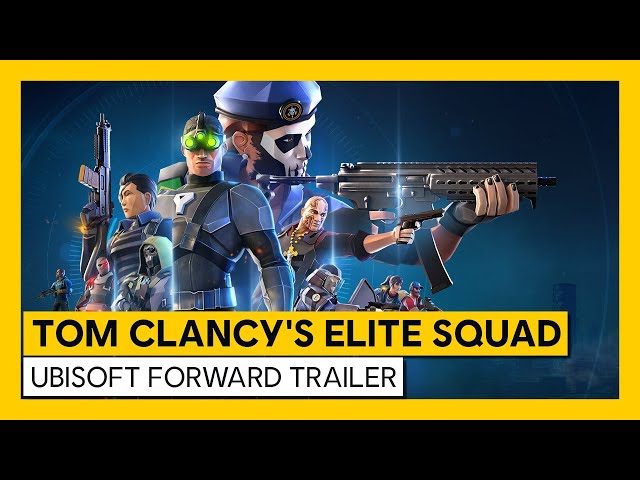 You can still get a glimpse of what Elite Squad has to offer. Two teams fight each other and the battle is determined by who makes better use of their character's special abilities. Whether it's a riot shield or an orbital strike, combat focuses on learning and countering characters' special abilities.
TOM CLANCY'S ELITE SQUAD character list: How many characters?
There are over 70 characters in Tom Clancy's Elite Squad, and they are all familiar faces to loyal fans of the Tom Clancy franchise. These 70+ soldiers appear across 12 regiments from games like Rainbow Six, Ghost Recon, the Division, and more. For a complete character list, check out the official Wiki.
TOM CLANCY'S ELITE SQUAD APK: How to Download
If you want to grab a copy of Tom Clancy's Elite Squad, then you can do so from a variety of sources. We recommend our trusty source, APKPure.
In the mood for some strategy games? Then you really need to check out our best mobile strategy games guide.