As if the next few weeks weren't packed enough, another top-tier indie game is now heading our way, as the twisted puzzle game Toodee and Topdee is coming to Nintendo Switch. Much like Super Paper Mario, this is a platformer where you stop time and move into another dimension, though here you'll place platforms underneath one of the two characters.
In Toodee and Topdee Switch you must rely on your platforming skills and quick thinking to get across each level, and the interesting mixture of the two genres means there are plenty of puzzles to complete. Already released on Steam, Toodee and Topdee makes its way to Nintendo Switch on April 14.
The description for Toodee and Topdee mentions hard as nails challenges, precision platforming, mind-melting puzzles, and huge bosses. The Steam version also has split-screen co-op alongside the single-player mode, something we hope to see brought over to the Nintendo Switch version as well. This tricky puzzle platformer could be an exciting new title to play with a friend!
Check out the full trailer below to learn more about this puzzle platforming adventure ahead of its release next month.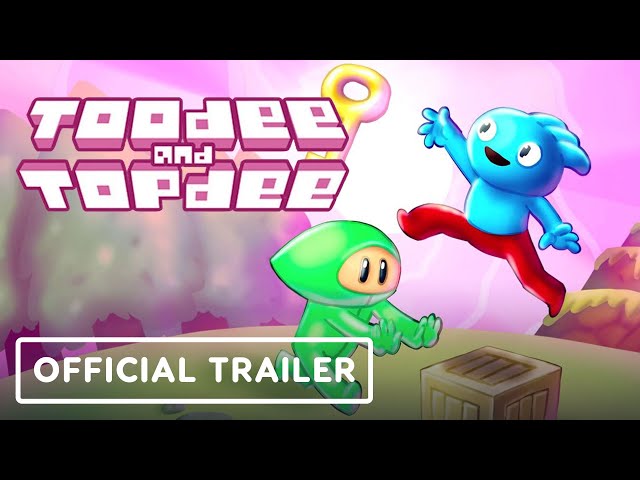 When is the Toodee and Topdee Nintendo Switch release date?
Toodee and Topdee releases on Nintendo Switch next month, April 14.
If you just can't wait that long, have a read of our guide to the very best Switch puzzle games to find another way to tease your brain today.