Following on from the success of the beautiful HD-2D pixelated RPG Octopath Traveller, Square Enix announced its plans to release a spiritual successor titled Triangle Strategy. This upcoming RPG takes more inspiration from classics like Final Fantasy Tactics and Fire Emblem than a traditional RPG, as you battle on grids, and must keep a close eye on your territory as well as your team.
This is a brand new franchise though, so other than the weirdly vague name, we don't know heaps about the title just yet. Though we do know the Triangle Strategy release date, and it's not too far away…
What we do know, is that if Octopath Traveller is anything to go by, this will be an astoundingly beautiful pixelated adventure, and a love letter to classic RPGs of the genre. There are some amazing trailers to look at as well, so if you can stop staring at the visuals, there's quite a lot we can discover.
When is the Triangle Strategy release date?
Triangle Strategy is currently listed for a March 4, 2022 release date, so only a couple of months away at the time of writing.
Is there a Triangle Strategy demo?
There is a Triangle Strategy demo, called the Project Triangle Strategy Debut Demo. This was used to gather feedback on the title, and Square Enix has implemented many changes from the comments received. Looking at recent trends, it's probably safe to assume we'll get another demo closer to the game's release – probably February 2022 – and with any luck, it will let us carry our save data over to the full game on release.
What is Triangle Strategy?
Based on classic tactical RPG titles like Final Fantasy Tactics, Orge Tactics, and Fire Emblem, Triangle Strategy tells the story of ruling houses and a delicate balance. Players must try and navigate the world and command forces to help, or hinder, war. The description from Nintendo reads:
"Command a group of warriors as Serenoa, heir of House Wolffort, in a tangled plot where your decisions make all the difference. Key choices you make will bolster one of three convictions – Utility, Morality, Liberty – which together make up Serenoa's worldview and influence how the story will unfold. When faced with truly momentous decisions, multiple characters will weigh in by casting their votes on the Scales of Conviction. In these moments, the allies and decisions you make can determine the fate of whole nations and the continent of Norzelia itself."
Is there a Triangle Strategy collector's edition?
Yes, there's a rather lovely looking Triangle Strategy collector's edition with heaps of goodies. Currently available from Nintendo and other local retailers, it includes a custom dice set, a special edition pack of cards, a steel book, a double-sided poster, an art book, and a copy of the game.
Is there a Triangle Strategy trailer?
There are already a few trailers for Triangle Strategy, giving us a glimpse at the stunning pixelated art style and the title's engrossing tactical combat.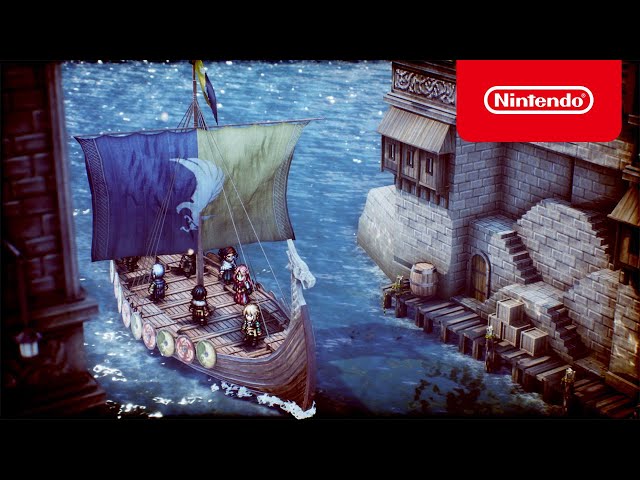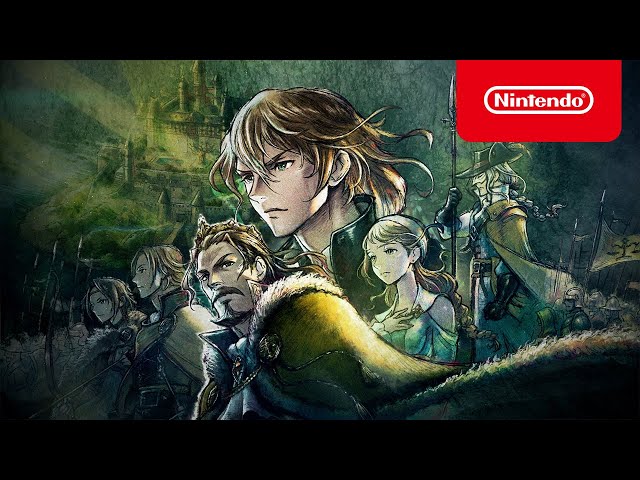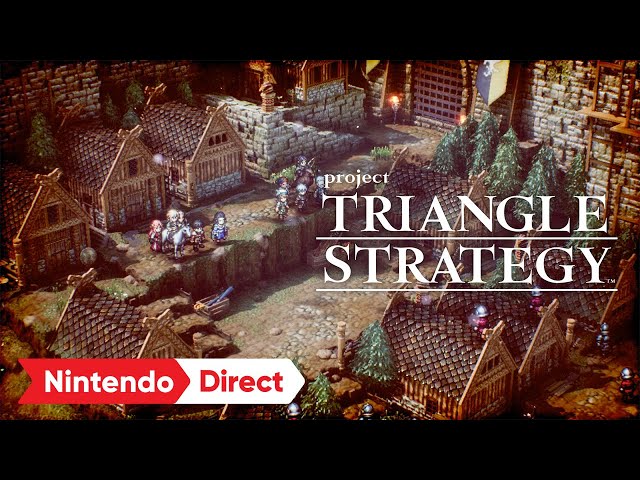 That's all the information we currently have on Triangle Strategy, but we'll update as soon as we hear any more. If you just can't wait until March, check out our bumper guide to the best Switch RPG games and get grinding.