Nexon, the developer of games like Godzilla Defense Force and Darkness Rises, has released a new open-world fantasy MMORPG, V4. It unites mobile and PC gamers thanks to its cross-platform capabilities, allowing you to pick up and play on multiple devices. There are six starting demon hunters to choose from, and a wealth of character customisation to make your character stand out. The gameplay includes real-time PvP, traditional RPG alliances, and 300 player boss battles. You can even quest with players on other servers by entering dimensional rifts.
For those of you who are yet to jump head-first into an MMORPG, V4 is the perfect excuse to see what you've been missing. Although there are many mobile games offering a similar RPG experience, V4 has the potential to set a new example of what we can expect to see on mobile devices in the future.
Given the fancy visuals and flashy effects on display, V4 requires a pretty hefty device to play, let alone at the highest settings. Fortunately, Nexon has put together a list of the recommended specs:
Android
AOS 8.0 or higher
Galaxy S7 or higher
Minimum 3GB RAM required
iOS
iOS 12.3 or higher
iPhone 6S or higher
Minimum 2GB RAM required
If you're still not sure about V4, check out the trailer. It may be short, but it provides a glimpse of what you can achieve and how the game plays.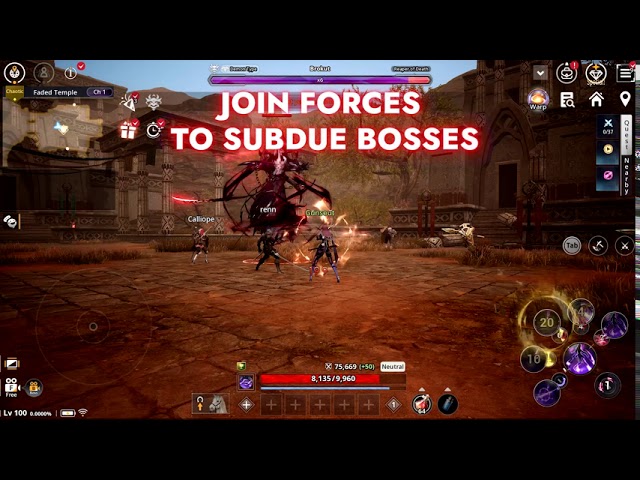 If you would like to learn more about the six starting characters, you can visit the official V4 website. If V4 isn't the MMORPG for you, then maybe one of the best mobile MMORPGs will.
If you are looking to download V4, you can get a free copy from Google Play and the App Store.