A brand new trailer shows off what fans of the series can expect from Wonder Boy: Asha in Monster World when it launches later this year. Asha in Monster World is a remake of Monster World IV, which released on Sega Mega Drive back in 1994, and sadly for fans in the West, an English version of the game was never released.
The remake will stay true to the story of the original and has some beautiful cel-shaded 3D graphics and 2D gameplay. The newest addition to the Wonder Boy franchise will also be the first game in the series to feature a character voice, which is a welcome addition, and can be heard in the new trailer.
Asha in Monster World releases in Japan on April 22 and Western players can expect to see it launch not long after, though an official date has not yet been revealed. If you want to preorder it, head over to Strictly Limited to pick up the standard or mega collector's edition.
You can check out the full gameplay trailer below.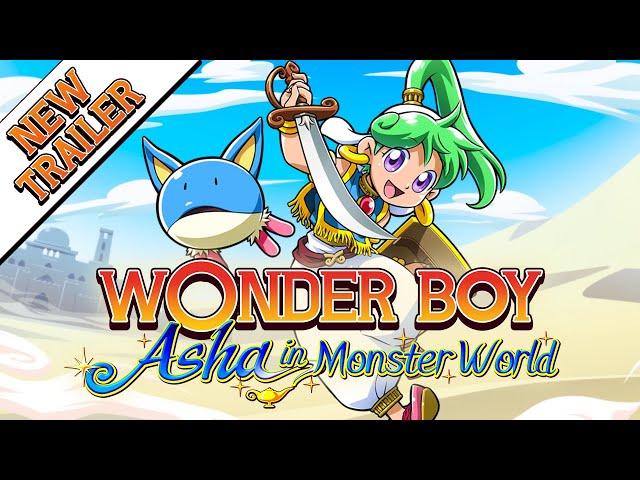 If you're looking for something to play in the meantime, take a look at our list of the best Switch RPGs.