Everyone's favourite creepy crawly cannon fodder soldiers are back in action, with Worms WMD: Mobilize arriving on mobile. Optimised for Android and iOS, this version of the 2016 Worms title includes all the weapons you know and love, from the ninja rope to the cascading banana bombs, as well as some mechanics you might not remember from the early days of the series.
With the capability of running up to 60 frames per second, Worms WMD: Mobilize is ideal for those who want a tactical challenge on the go. There's plenty to keep you occupied as well, with a lengthy campaign, multiplayer combat options, and customisation options that include a choice in the grave your lost worms leave behind. Vehicles also appear in WMD, giving you the chance to zoom across the map in an attack helicopter.
Not only is Worms WMD: Mobilize's gameplay optimised for mobile, but there are fresh connectivity mechanics too. Now you can invite friends to play through WhatsApp and Facebook, making it that bit easier to set up a quick round of battling invertebrates.
If you're ready to go and get into the fray, you can now pick up Worms WMD: Mobilize on the Google Play store or App Store for £4.99/$5.99/€5.99. If you're still undecided, check out the trailer below.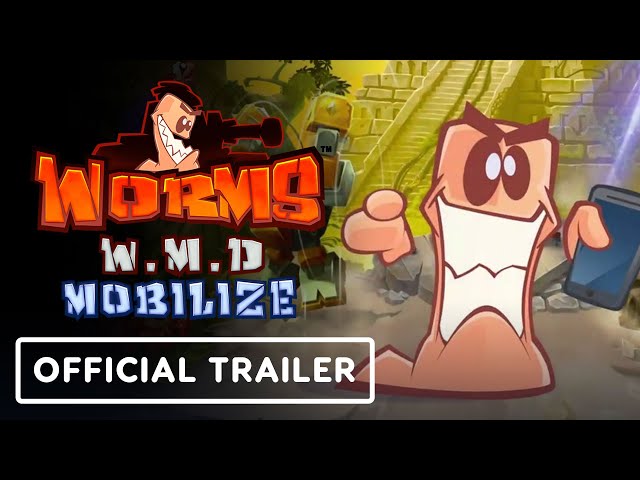 There you have it, all you need to know about Worms WMD: Mobilize dropping on Android and iOS. For more classic warfare titles, check out our Advance Wars 1+2 Re-Boot Camp preview.