Xiaomi has announced the international launch of its latest smartphones, the Xiaomi 13 and 13 Pro, coming to global markets for the first time on March 14. The new flagships from the Chinese manufacturer feature the latest Snapdragon chip, alongside a reworked camera system in collaboration with Leica.
The focus here is definitely photos, with both smartphones kitted with a triple camera setup featuring Leica optical lenses. While the Pro's focal lengths from 14mm to 75mm and 23mm wide-angle main camera look impressive, the collaboration also includes Leica-specific features including filters, watermarks, and the Leica classic shutter sound for all those camera-lovers out there.
But, what we're more interested in is gaming, and both of the new models feature the latest Snapdragon 8 Gen 2. This is as good as it gets on an Android all-rounder – unless you consider Samsung's bespoke version of the chip in its latest phone – but we'll have to wait to get hands-on to see how it performs here. Xiaomi is also offering three generations of Android system updates and five years of security patch updates, which is nice.
You can check out a video for the Snapdragon 8 Gen 2 inside the Xiaomi 13 Pro below.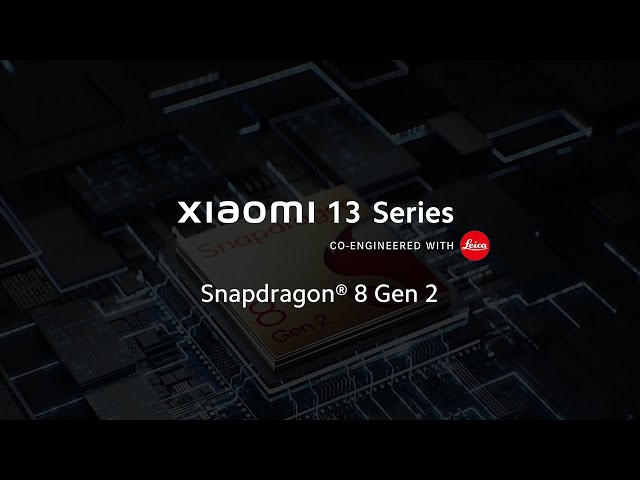 Xiaomi also announced the launch of the new 13 Lite, a budget model with dual front cameras (32MP + 8MP) aimed at younger, more selfie-inclined smartphone users. With the Snapdragon 7 Gen 1, it's not as powerful, but it is much cheaper and still features a 120Hz AMOLED display and 67W fast charging, plus the same 4,500mAh battery as the bigger offerings.
The Xiaomi 13 and Xiaomi 13 Pro are available starting March 14. The Pro model with 12GB RAM and 256GB of storage is £1,099, while the lower-end Xiaomi 13 (8GB+256GB) is £849. Meanwhile, the Xiaomi 13 Lite (8GB+128GB) is £449 and is available now.
We're on the ground at MWC 2023 in Barcelona bringing you all the latest news. Beyond the Xiaomi 13 Pro, we'll bring you hands-on with the latest tech and all the fresh announcements. For more, check out our guide to the best gaming phones or the best portable gaming console for some more on-the-go action.