A3: Still Alive is the newest MMORPG from Korean-based mobile game company netmarble. It's worlds apart from most of its other games, like The King Of Fighters Allstar and BTS Universe Story, though it is quite similar to Lineage 2: Revolution.
But what even is A3: Still Alive? Think of it in a similar vein to games like Diablo or Path Of Exile, only without the massive skill trees to navigate. There are still a bunch of raids to explore and even a battle royale mode if you fancy a change of pace.
We've had A3 in our sights as a potential entry in our best Android games and best iOS games lists, so if you're interested in a brand new MMORPG and want to know how to get most out of your time playing it, here is everything you need to know about A3: Still Alive: from how to download it, to some tips and tricks for getting started with upgrading your character and the other different modes available.
Everything in our A3 Still Alive guide
Where can I download A3 Still Alive?
You can download netmarble's MMORPG from Google Play or the App Store.
How do I download A3 Still Alive on PC?
There is no official PC version of A3: Still Alive at the time of writing, but you can play it via MemuPlay.
Can i play A3 on Bluestacks instead?
Yes you can. Simply head to the A3: Still Alive page on Bluestacks to get started.
IS THERE AN A3 STILL ALIVE APK I CAN USE INSTEAD?
For those who wish to update the game manually and gain additional benefits, you can find the A3: Still Alive APK on APKPure.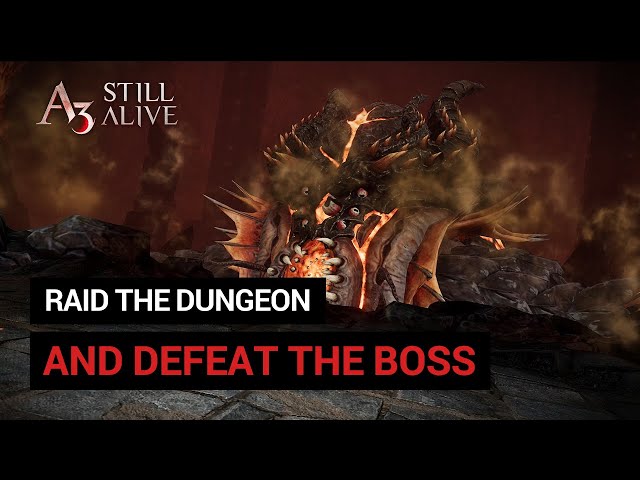 IS THERE AN A3 STILL ALIVE APK I CAN USE INSTEAD?
We've posted a trailer above to give you an idea of how the gameplay works, however there is an official YouTube playlist with a whole bunch of other trailers for the game.
how Do you play A3 Still Alive?
Playing A3: Still Alive is relatively straightforward. The left side of the screen is reserved for moving around, while skills are activated by tapping the icons. The middle icon in the circle is your basic attack, while the icon with the arrow to the bottom-right of the screen is a dodge. The rest of the buttons are skills that you can assign to a slot, each one with its own cooldown after use.
Item and skill management are key to boosting your character.
Experience is normally obtained by completing quests, but you can also improve your stats by registering monsters in the Codex. Enhancing items by using materials gained from monsters and completing quests can aid you in getting the best equipment, and transferring upgrades from older equipment to new gear is integral to upgrading your character quickly.
Related: Check out the best mobile RPGs list
There's a few modes that require input from you.. In Raids, you and a party of other adventurers work together to defeat a dungeon full of nasty monsters and their boss in the fastest times possible. The faster you are, the better loot you get at the end.
There's also the Conquest mode where guilds face off against each other to try and capture territory, a cooperative boss rush mode called 'Forte's Seal', and a server-wide 'Dark Invasion' mode where players have to work together to stop evil forces from destroying relics.
How does battle royale work in A3?
The battle royale mode is the other main mode on offer. The general idea is to grind against monsters, pick up upgrades and items to bolster your stats, then make your way through each of the four sectors.
There are tougher monsters and smaller battle arenas as you get closer to the centre, and all the while other players are trying to take you down. Should you make it to the centre, you duel against similarly leveled enemy players until only one of you comes out on top.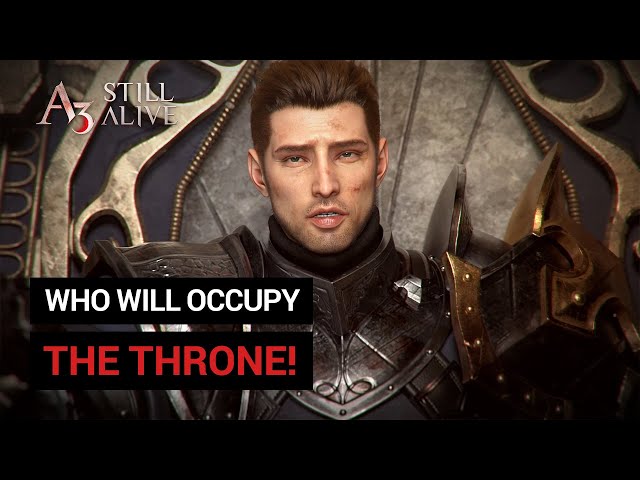 A3 Still Alive tips and tricks
Finally, here are some tips and tricks to get you started with A3: Still Alive, ranging from things to remember to get more loot, to general tips for Raids and Battle Royale.
When you first boot up the game, make sure to open every notification, and collect every freebie that the game throws at you. Some of the unlockable items are hidden in the achievements screen, the event screen, and more
Some rewards in the event screen can be improved by increasing your character's level. Be sure to try and complete story quests to get those level ups
If you need to grind for items or rack up kills in the Monster Codex, tap the Hunt button beside the monster you wish to hunt. Your character will head to that location and begin massacring the local population
You can always make A3: Still Alive play itself while you go off and do something more productive. Just tap either the auto-battle button found to the left of the chat window at the bottom of the screen. The game will go into Sleep Mode eventually, but will tell you what your character found when you wake it up
You can also make the game go through quests by tapping the quest itself. It'll even skip the story sections if you're not interested in the plot
Do take a break every now and then. You'll rack up Rest Rewards if you do. This is not the same as leaving the game running in auto-battle mode
As soon as you unlock Soul Linkers, open the inventory menu and use any Soulstars you have on your person. You can then equip them to get better buffs
Take on Surprise Quests when you see them as they give you extra experience and rewards
You'll also unlock Regional Quests that increase your Fame in the region for more rewards
If your inventory is full, teleport to the Crafting and Salvaging Artisan to salvage your equipment for Mana Stones and Ether. Just make sure you transfer any enhancements first.
When playing the Battle Royale mode, your vision will be limited. Defeating the big fat enemies can increase your vision, while taking over towers in the second sector gives a wide field of vision and healing buffs
Make sure you keep on top of your upgrades and abilities in the Battle Royale mode. They do come thick and fast, so it can be easy to ignore some significant upgrades like skill levels
In Raids, try to go in with a party of friends where possible and stick to your roles. You can find out more about the classes and their abilities in our A3 Still Alive classes guide
And that's everything you need to know about A3: Still Alive! We hope that this helps you get started with this rather cluttered looking MMORPG. Do check out the best mobile MMORPGs list for more game suggestions if games like A3 tickle your fancy.