AFK Arena's latest collaboration is with another popular Ubisoft series: Prince of Persia. The Prince himself is now available in-game as a playable hero – and the best part is that you can temporarily recruit him for free.
You have until the end of June to add the Prince to your roster, and if you're currently struggling for diamonds, hero dust, or gold, know that a new freebie code has dropped to celebrate the Prince's arrival.
The Prince wields a scimitar sword and is able to use The Sands of Time to deal huge damage to any enemies unlucky enough to cross his path. He can also utilise the sand's healing properties to stay in the fight for longer. And given that the Prince is known for his high-flying acrobatics, you can also expect to see him performing wall dives and other such flashy attacks. As always, it seems as though he does like to show off a bit.
This is far from the first major crossover event for AFK Arena. In the past, we've seen Lilith Games' gacha hit collab with the likes of Assassin's Creed and even the Persona series.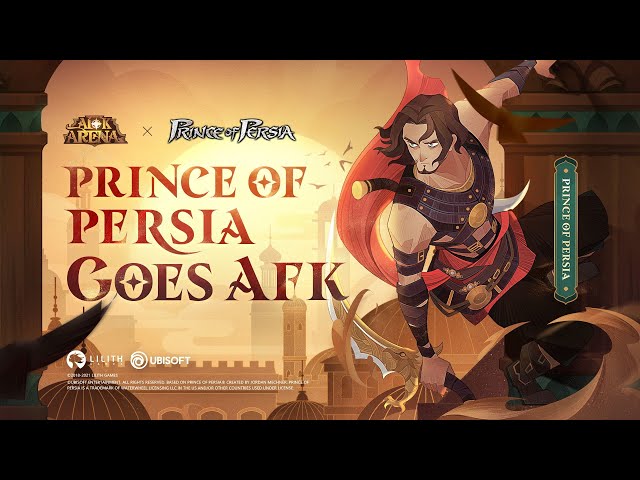 Today's new code is princeofpersia. You can redeem it now to earn 500 diamonds, 500 hero dust, and 500k gold. The Prince himself is free to try for the next three days, and if you need some extra goodies, our AFK Arena codes list is where you need to be.