Mobile gamers are spoilt for choice when it comes to high-quality RPGs, and one you should absolutely be checking out is Alchemy Stars, a beautifully-designed, character-collecting RPG from Tourdog Studio and Level Infinite. The game is about to celebrate its first anniversary, and if you've yet to check it out, there's never been a better time to dive into this vibrant fantasy world.
Alchemy Stars centres around the land of Astra, where the races of the Aurorians and Caelestites find their cultures thrown into war by the emergence of dark creatures known as Eclipsites. Players must traverse a gorgeous anime-inspired 2D world with exotic locations ranging from a bustling subterranean metropolis to lofty mountaintops.
Gameplay-wise, Alchemy Stars blends the combat of JRPGs like Final Fantasy Tactics and Disgaea with strategy elements and gacha character collecting to create a truly unique experience. There is a huge roster of characters to collect and play with, each with unique skills, strengths, and weaknesses (not to mention stunning costumes) – try to collect as many as you can!
Players must experiment with different character builds and combinations to create the best party for each unique stage, with each of the tile-based battlefields presenting fresh challenges. You can also match your character's attributes with coloured tiles to deal bonus damage and switch leaders multiple times to gain a tactical advantage.
Since its launch last year, the game has already built up a dedicated fanbase of players and is only growing in popularity as time goes on. Now, Level Infinite is bringing a range of new content to the game to mark its first anniversary, starting this week.
Firstly, new and returning players will be treated to a treasure trove of goodies just for logging in during the anniversary week. Players will be gifted some brilliant in-game rewards including Luambers, which can be exchanged for an Aurorian recruitment, a free six-star Aurorian, and more.
Need a break from battle? Take five in the new Cloud Gardens, where you can create and personalise your own home base. Gather resources, craft items, and build unique shelters to build your cosy homestead and make it a true oasis of relaxation. Give it some colour by purchasing decor through the shop to truly add your own flavour to your little piece of utopia. You can even invite friends to hang out or enjoy activities together in your settlement.
Now for the big stuff. A new character is joining the fray, named Reinhardt. As the Grand Marshal of Illumina, Reinhardt is known as the people's beacon of hope and is an incredibly important figure in Alchemy Stars' lore. While headstrong and fierce, those close to Reinhardt know her as an affectionate and sacrificial leader. She's also wicked in a fight, joining the protagonist in their battle against the Forakin and the Eclipsites, with her scorching red Pentastar Lance in hand, and bolts of lightning at her fingertips. She's sure to be an invaluable addition to your roster.
Finally, we have a new story episode to look forward to – A Hero's Return. Naturally, our new heroine is at the centre of this new story chapter, charting her return to Illumina. Along the way, the pair encounter the mechanical giant, Colossus, who awakens and begins to head to the desolate valley of Eraveil. Of course, our heroes aren't the only ones to notice that this great power has awoken, as the cruel Eclipsites give chase with ideas of seizing the Colossus for their own evil ends. Join Reinhardt on this thrilling chase and discover the secrets of Astra for yourself.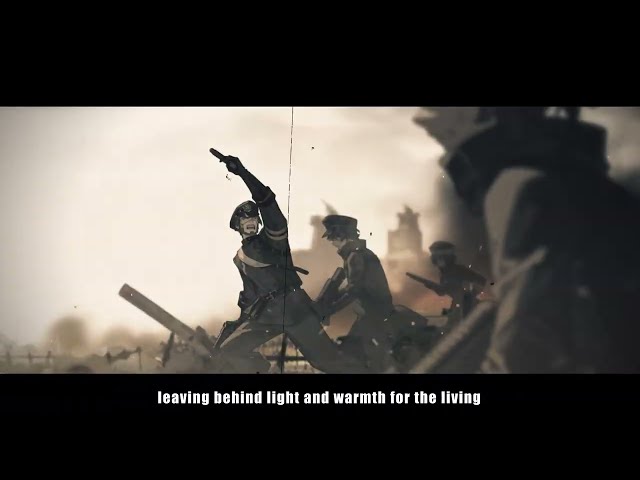 As an extra bonus for players new and returning, Alchemy Stars is offering even more celebratory rewards to our readers with a special code to unlock even more anniversary goodies. Use code 2U8959B2 to get yours!
Whether you've been playing since day one or you're yet to dive into the world of Astra, it's never been a better time to play Alchemy Stars. You can download Alchemy Stars for free right now via the App Store or Google Play. For more on this exciting mobile RPG, check out our Alchemy Stars tier list and Alchemy Stars item codes.