Today Nintendo announced a few fun new Nintendo Switch bundles, finally adding some variety alongside the stalwart Mario Kart 8 Deluxe SKU that has arrived every holiday season like the Coca-Cola Christmas advert. Luckily, Nintendo fans have a Nintendo Switch Sports bundle on shelves, alongside two Animal Crossing New Horizons Switch Lite consoles with special artwork.
All three bundles arrive on October 20, 2023, just one day before the release of Super Mario Bros. Wonder. Nintendo is pairing a pre-installed digital Nintendo Switch Sports alongside a regular (non-OLED) Nintendo Switch with neon red and blue Joy-Cons. It's a little strange to still be getting a regular old Switch, but Nintendo might be squeezing out the last bits of stock before a Nintendo Switch 2 release date in the future.
Meanwhile, you can also grab either a coral pink or turquoise blue Nintendo Switch Lite, though, unlike the previous versions of those colors, these new Animal Crossing-themed versions feature a white pattern on the back of the Switch, with the illustrations featuring the iconic Animal Crossing leaf. There's even a little Animal Crossing logo under the right analogue stick adding an extra bit of flair. Will you be picking any of these up?
There's no trailer for the Animal Crossing New Horizons Switch Lite, but you can check out this cozy advert below to get in the mood for some winter gaming.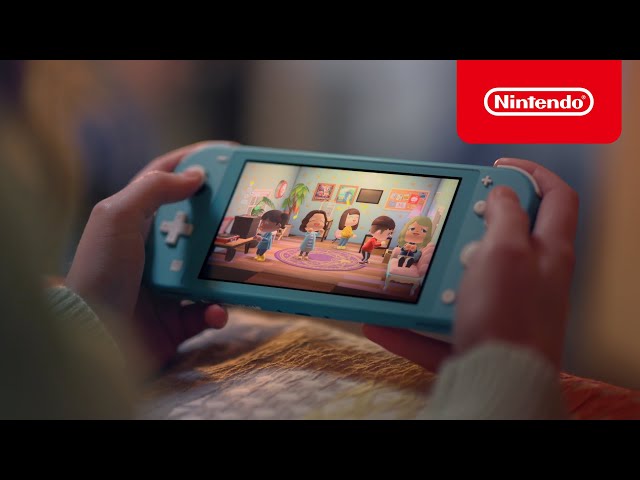 That's all we have on these Nintendo Switch bundles today folks, but if you're getting ready to grab the console for yourself or a friend, be sure to check out our list of the best Nintendo Switch games of 2023.