Apple Arcade already has more than 200 games on it, but it's getting a big bump today with 20 new games coming to the subscription service. There are brand new titles like What the Car?, TMNT Splintered Fate, and Disney SpellStruck, alongside 'plus" versions of App Store classics like Limbo and Temple Run.
Apple Arcade features many App Store hits with a plus symbol next to them – this basically indicates you're not going to worry about in-app purchases, freemium models, or adverts while playing. There's also a really exciting-looking city-builder from Magic Fuel Games – veterans from the SimCity ilk.
So, 20 games is a lot; let's round them up. We've had a chance to hear directly from some developers, so they lead the way here. We'll soon update our best Apple Arcade games list once we've had a chance to play some of the titles – assuming they're as ace as we expect, of course.
Here's the latest Apple Arcade for the big launch: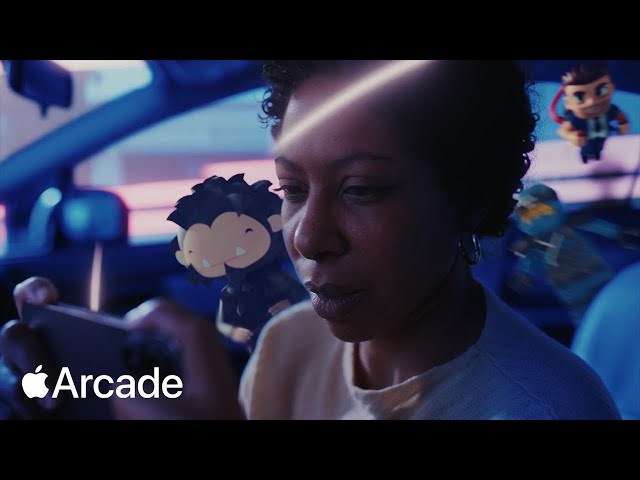 And here's everything coming to Apple Arcade today:
What the Car?
What the Car? takes What the Golf?'s madcap easter-egg-fuelled mayhem and applies it to the racing genre. As you can probably guess, "racing" is stretched here. There's a car with two legs, a car with ten legs, a car with long legs – okay it's not all leg based, best check out the trailer for yourself below.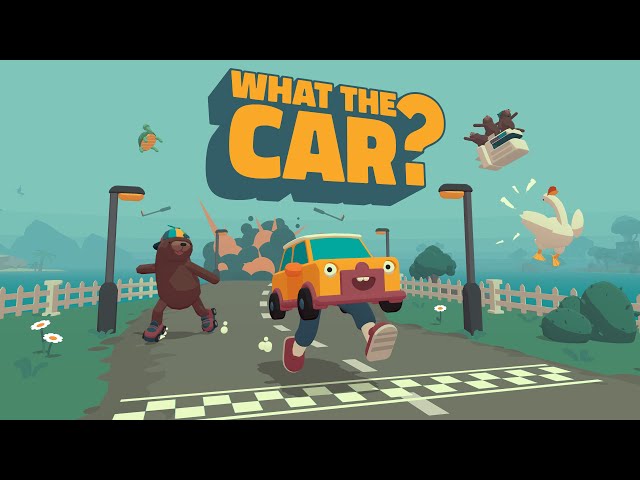 TMNT Splintered Fate
TMNT Splintered Fate is a new roguelike from the developers behind Vainglory and Catalyst Black, Super Evil Megacorp. This time the company has partnered with Paramount to take some turts on a multiplayer co-op adventure – and it looks pretty darn good.
Disney SpellStruck
Disney SpellStruck takes the co-creator from Words with Friends for a new spin around the word-based block. There's a single-player mode full of classic Disney characters, as well as online versus, daily challenges, and leaderboards to keep you busy.
Cityscapes: Sim Builder
Now this one has me really excited. Magic Fuel Games has folks from Maxis – makers of SimCity, Spore, and The Sims – and has made a new city-builder for mobile. These sorts of games are normally too fiddly for mobile or far too shallow in their mobile form, but our quick look at Cityscapes: Sim Builder has us really excited. With the various amenities to manage, lots of customisation, and a focus on the climate crisis, it's a new spin on a classic genre by the looks of it.
Getting Over It+
Getting Over It with Bennet Foddy (can't believe his name is omitted on the app this time round) is a game about getting over it. You are a man in a pot, with a kind of sledgehammer that's definitely not a sledgehammer. You use it as a sort of barge pole to clamber over found object art mountains as Bennet Foddy reads philosophical musings on, well, getting over stuff. (Fun facts! Bennet Foddy used to be in the band Cut Copy! He's also got a PHD in philosophy! Cool sounding fella. (Also play his other game QWOP, it's good)).
Kingdom Two Crowns+
Kingdom Two Crowns is a wonderful blend of tower defence, city-building, and side-scrolling exploration. You explore during the day to find materials and prepare for night, when monsters come to attack your base. This second game in the series adds a co-op element and is absolutely ace.
There are even more games coming to the service, of course. Here's the full list of titles:
TMNT Splintered Fate
Disney SpellStruck
What the Car?
Cityscapes: Sim Builder
Getting Over It+
Kingdom Two Crowns+
Chess Universe+
Disney Colouring World+
Disney Getaway Blast+
Farming Simulator 20+
Hill Climb Racing+
Iron Marines+
Limbo+
My Town Home – Family Games+
Octodad: Dadliest Catch+
PPKP+
Snake.io
Temple Run+
Time Locker
Very Little Nightmares+
For more beyond Apple Arcade's new games, check out our guide to the best portable gaming consoles so you can find the perfect on-the-go gaming companion.