Atelier Online is set to hit iOS and Android on July 8, following an Android-only beta test that kicked off earlier this year. Do note, however, that the game isn't yet ready for launch in mainland China, Japan, Hong Kong, Macao, Taiwan, and Japan.
For those not in the know, Atelier Online is a free-to-play JRPG from Koei Tecmo and Boltrend Games that sees you building up a roster of fan-favourite characters from the earlier entries while going to battle with all sorts of weird and wonderful creatures in co-op.
The franchise dates all the way back to 1997's Atelier Marie: The Alchemist of Salburg. Since then, over 40 Atelier games have arrived on a variety of platforms, and the IP has even expanded to the world of anime and manga. One constant across everything Atelier is the focus on alchemy. In the games, you're often tasked with collecting and combining ingredients in order to create better gear and items.
In our Atelier Ryza 2: Lost Legends & the Secret Fairy review, we called the latest entry "an adorable JRPG with fun characters and an in-depth alchemy system that will keep you entertained for 50+ hours."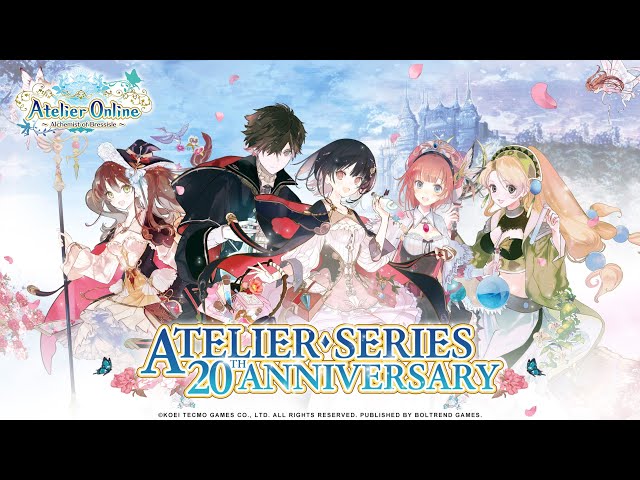 Should you be interested in Atelier online, you can head over to Google Play and the App Store to pre-register right now. Once you've done that, perhaps you'd like to check out our best mobile RPGs guide to find something that will keep you busy until July 8.