The Square Enix London Mobile team are a busy bunch, and they've been working with Paramount Customer Products and Navigator Games on a project that's ready to enter soft launch in certain regions. The game in question is Avatar: Generations, and yes, this is based on the Avatar: The Last Airbender animated series by Nickelodeon.
To begin with, the Avatar: Generations soft launch is to roll out across Denmark, Canada, South Africa, and Sweden on both iOS and Android. However, the game is coming to additional territories in the coming months and will also become compatible with even more iOS devices.
In Avatar: Generations, you get to join fan-favourite characters from the show, such as Aang, Katara, Sokka, Toph, Suki, and Zuko, as they go on a quest to fulfil Aang's destiny. A journey that's sure to be an adventure as the mobile RPG features unique sequences and a range of customisation options for your party members.
"We are thrilled to unveil 'Avatar: Generations' as the second official title in production from Square Enix London Mobile, and I can't wait for players to dive in later this year," Square Enix Montréal's head of mobile says. "Avatar: Generations represents Square Enix London Mobile's continued investment in publishing high-quality free-to-play mobile titles based on iconic IPs."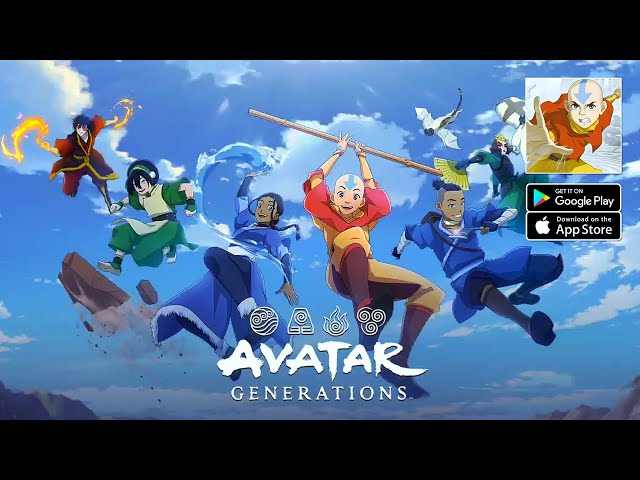 When is the Avatar: Generations soft launch available in other countries?
For now, we don't know when other regions are to get the game, but it's coming in the next few months.
Avatar: Generations release date speculation
There's no word on an Avatar: Generations release date, and given it's only just entering soft launch, we suspect it's still a way off.
If you're not in a region with access to the Avatar: Generations soft-launch, you can check out our picks for the best mobile RPGs to see what adventures you can embark on.