To celebrate the first anniversary of the fantasy turn-based card RPG, the Awaken: Chaos Era x Attack on Titan crossover event starts today, January 11. Eren, Mikasa, and Levi have arrived in Aurelica, and you can get a seven-day free trial card for Eren just by logging in.
As part of the crossover, you can get your hands on Mikasa and Levi in a two-week special summon event. Mikasa is available during the first week and Levi during the second. Legendary heroes summoned as part of this event have a 50% chance of being the special event character for that week.
The event also brings with it a new map of Talin from Attack on Titan, where you can fight the Colossal Titan to defend the city. You can choose to attack the Titan's head, right hand, or left hand to mitigate its destruction of the city.
The crossover event is available until January 25. After using your seven day free trial, you can permanently unlock Eren's card by completing a series of quests across seven days.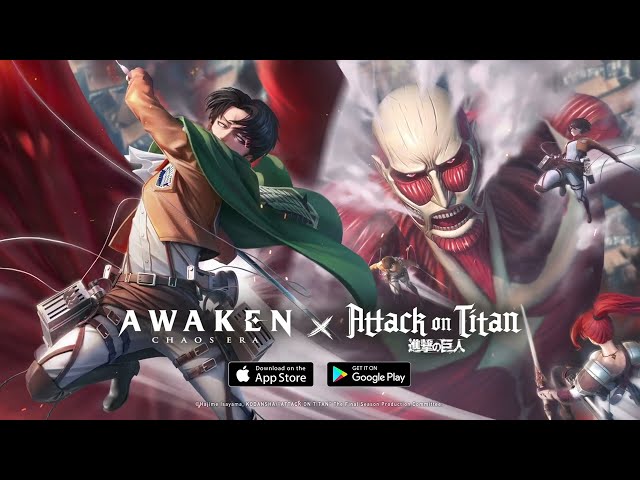 That's everything we know about the Awaken: Chaos Era x Attack on Titan crossover event. For more mobile game content, why not check out our Genshin Impact banners guide?