The Ayaneo Pocket Air is the Chinese manufacturer's first Android handheld, and it looks like it's aimed at a very different audience to the company's previous devices. While it may not make the list of the best portable gaming consoles, it's a nice proposition that likely fills a niche in the handheld space – though we don't have a fixed Ayaneo Pocket Air release date.
The handheld is based on the company's previous Air, though this time it has less power and assumedly a lower price – though we have no idea how much it costs at the moment. With a Mediatek Dimensity 1200 processor, it uses the same sort of power you'd find in a mid-range phone, so we don't expect this to be too expensive.
While it may be lower among Ayaneo's powerful handhelds, it still has some luxuries – an AMOLED screen, hall-effect joy-sticks, and a new Android launcher look to make it a neat package. One of the main issues in our Ayaneo 2 review came down to the fact that it runs Windows – this Android handheld is likely a smoother experience.
When is the Ayaneo Pocket Air release date?
We don't have a firm Ayaneo Pocket Air release date at the time of writing, but expect the console to launch at the end of summer or the beginning of fall 2023. Come back here for all the latest news, as we'll update this article as soon as we have more info.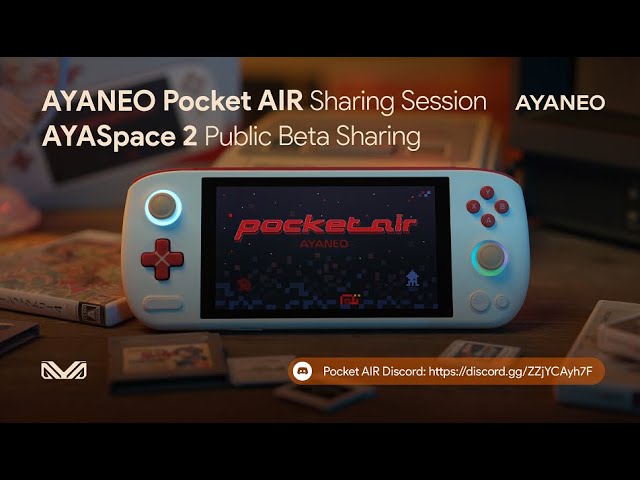 For more beyond the Ayaneo Pocket Air release date, check out our other hardware guides. There's the competition of the century with iPhone vs. Android, or the best Samsung phones if you've already picked a side.