iOS and Android owner's Metroidvania libraries are about to get a whole lot spookier, thanks to an upcoming port of Koji Igarashi's Castlevania-inspired Bloodstained: Ritual of the Night. After a successful Kickstarter campaign in 2015, the action-platformer released in 2019 for PC, PS4, Xbox One, and Switch to positive fan and critical reception. Now, Chinese developer NetEase Games (Diablo Immortal, The Lord of the Rings: Rise to War) are bringing Bloodstained to mobile platforms via iOS and Android.
It isn't just a straight port, either, as NetEase is introducing a whole host of tweaks and improvements to make skeleton-smashing on mobile every bit as fun as it should be.
The port is set to feature "operation screens suitable for mobile devices, a redesigned system UI, skill shard icons, and a new achievement system." Skill shards and weapon skills, say NetEase, will be displayed on-screen with new "Gothic-style" icons. NetEase is also making it easier to perform special moves, alongside various other tweaks to make Bloodstained run as smooth as possible. You can check out all the details here.
Check out the trailer below: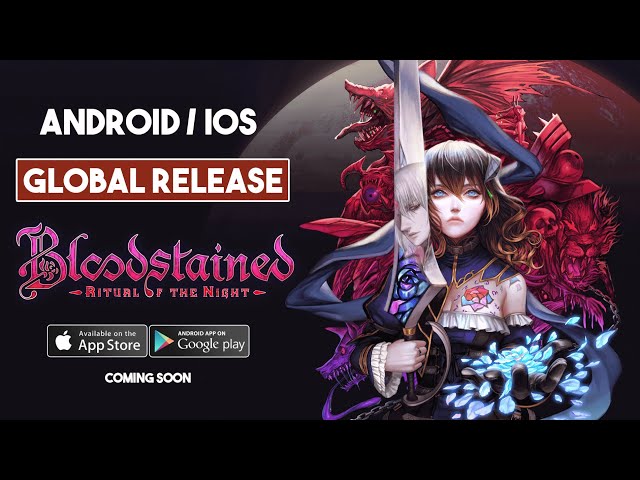 There's no word as yet on an exact date, though if you're getting in the Halloween spirit and fancy some vampire-hunting on mobile, check out our Castlevania: Symphony of the Night review, which we dubbed "a solid port of one of the greatest games ever made."