During the September 2022 Call of Duty Next event, we were treated to the news that Call of Duty Warzone Mobile pre-registration is finally open for Google Play, with Chris Plumber pointing towards a 2023 release window. That means it's just a short time until the gun games can begin in a legitimate Call of Duty mobile title, anytime, any place – something some of you have been waiting a lifetime for.
So, with the Call of Duty Warzone Mobile pre-registrations now open, you can get ready to face the fury of Warzone's massive online battles in the palms of your hands. Before revealing the start of sign-up, Chris Plummer was happy to share that the game will be playable with up to 120 players in the same map, pointing out that this number will be almost entirely bot free. As @NoisyButters said, this is big deal.
With Boneyard and TV Station returning you to some classic Call of Duty Warzone maps, Warzone Mobile is also bringing the visual hallmarks of the console series to its handheld hero simulator. There's plenty of shiny new things too though, with progression now linked between multiple CoD games, and in-game exclusive events planned for the near future.
Where can I pre-register for Call of Duty Warzone Mobile?
You can hit this link to find your way over to the Call of Duty Warzone Mobile pre-register page. As stated on the official Call of Duty Twitter, pre-registering can also net you a multitude of exciting in-game rewards, so you'd better hop to it. You can currently only pre-register on Google Play, but we'll be sure to update this page if we see anything crop up on the App Store.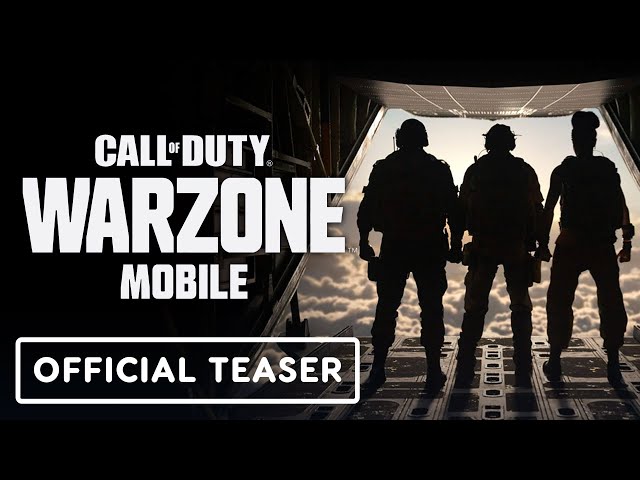 There you have it, all you need to know about the Call of Duty Warzone Mobile pre-register period opening the bomber doors and letting us drop into the imminent firefight. For more games with buckets of bullets, check out our picks for the best mobile shooters.