During a talk at GDC 2020, King senior level designer, Lucien Chen, broke down the studio's development process when creating blockers in Candy Crush Soda Saga. In case you're not sure what a blocker is, which is fair enough as it feels more like development-speak than human-speak, it's a mechanic within the Candy Crush games that makes a level more challenging.
So, say you have to match candy next to an object to cause it to burst. That's a blocker. These come in a variety of different forms, and you'll probably start to recognise them when you next reach for your phone to play. Put simply, these blockers are designed to make a level more challenging.
So where does King draw inspiration from when creating new blockers? Well, it turns out that it's from enemies in RPGs. That's right; that boss you struggled to defeat in Dark Souls last night was basically the inspiration behind that Candy Crush level you can't beat. You can't blame that boss on all of the problems in your life though, we're afraid.
When designing new blockers, King first looked at what enemies in RPGs were designed to do. If the team could figure that out, it could apply those lessons to its own enemies-of-sorts in the Candy Crush games. According to King, different enemies are designed to do the following:
Slow progression
Stop you from winning
Increase the difficulty
King also looked at the differences between enemies in RPGs, and figured that it generally boiled down to stats. You get slow enemies who pack a huge punch, dexterous enemies that can zip around dealing lots of smaller attacks, and ranged enemies that can hurt you from afar.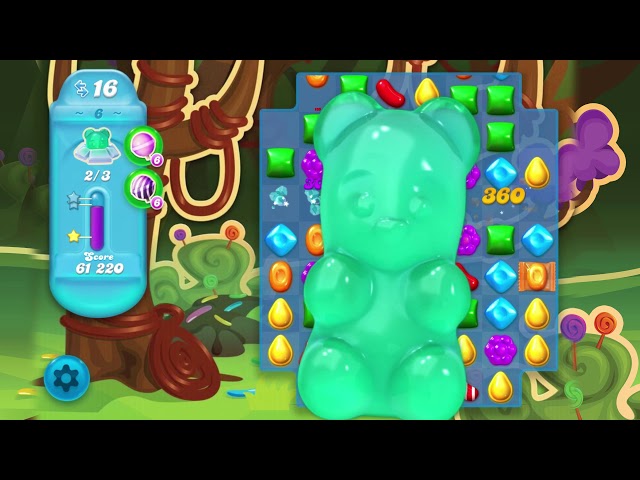 Basically, the two takeaways were that enemies are designed to pose a challenge, and differ from each other to provide variety. This was the framework that King then applied to its blockers, coming up with a core 16, broken down like this:
Nature blockers:
Colourless
Single
Layered
Coloured
Space
Destruction blockers:
Removable
Match beside
Irremovable
Impenetrable
Match on
Movement blockers:
Stationary
Movable
Locked
Discover:
King is likely developing new blockers as we speak, but this framework allows the design team to then turn these blockers visual; much like an RPG designer will when tasked with creating an enemy that adheres to a particular set of stats.
What's interesting, is that each of King's different match three games tends to focus on different blockers. Candy Crush Jelly Saga, for example, is a lot more difficult because of the blockers it uses, while Candy Crush Friends Saga tends to focus on just a few core blockers. These are common in the majority of Candy Crush games, and include:
Stationary
Layered
Colourless
Moveable
Overall, it was an interesting talk by King, and we always appreciate a developer that learns from RPGs. Whether you're a developer looking for tips on how to design new enemies or a reader wondering how King's design process functions, we hope you enjoyed this. You can also find plenty more games like Candy Crush in our best mobile puzzle games list.