Do you like card games? Do you like fantasy worlds? Do you like a good, cold pint? If your answer to any of these questions is an excited "yes, please!" then you should check out Card Crawl Adventure, an upcoming solitaire-type card game set in a world filled with vampires, goblins, ghouls, and potentially robots, if the trailer is anything to go by.
Even better still, we have an official Card Crawl Adventure release date, which is more than you expect from a reveal trailer in this day and age. There's an official website too, with plenty more details about the actual card game mechanics in this tavern trudge, as well as a little more insight into the distinctive characters from the trailer.
Coming from a small team of developers headed up by Arnold Rauers (a.k.a Tinytouchtales), Card Crawl Adventure is a sequel of sorts to the 2016 title Card Crawl, our 2015 Card Game of the Year award. That's some pretty high praise, and with over six years between the two games, we're only expecting even better things from the next instalment.
When is the Card Crawl Adventure release date?
Card Crawl Adventure comes to iOS and Android on August 3, 2022. That's less than a week away, so it might be a good idea to get the snacks in, as tavern trawling is always better on a full stomach.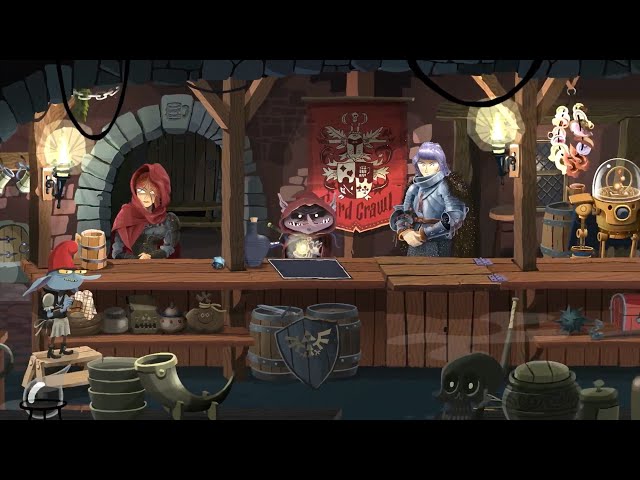 With that, you're up to date on the news of a Card Crawl Adventure release date. Until that comes around, why not keep yourself busy with our picks for the best mobile card games.