Way back in December of 2020, Korean publisher Npixel announced an upcoming MMORPG called Chrono Odyssey, set to bring an exciting, next-gen open world fantasy experience to mobile, PC, PlayStation, and Xbox. Using the Unreal Engine 4, Chrono Odyssey's stunning visuals, high-quality character models, and epic, sci-fi setting certainly turned some heads – ours included.
However, in space no one can hear you scream – and it seems this applied to Npixel for the past few years, as we've heard very little about the game since the original announcement, leading many to wonder whether the Chrono Odyssey release date would ever arrive. Luckily, the game did go into testing in 2021, and it looks like the gears have been grinding away ever since.
Now, over two years since we first heard whispers of this flashy fantasy MMORPG, it looks like we may finally be drawing closer to its launch. The official Chrono Odyssey Twitter has popped up on our radar, sharing breath-taking screenshots, silky-smooth cinematics, and more.
While Npixel created the Twitter account all the way back in 2020, it remained radio silent until earlier this month, suggesting that the wheels are finally in motion. And, to tantalise you even further, one recent Tweet promises that 'your odyssey is about to begin', while another assures that 'the wait is almost over' and there's a 'big reveal coming soon'.
In addition to the Twitter, Npixel has also launched an official Chrono Odyssey website, where you can check out a variety of cool content including screenshots and concept art from the game. Oh, and if you want to take a look at the action in motion, there's an exciting trailer for you to check out – just take a look below.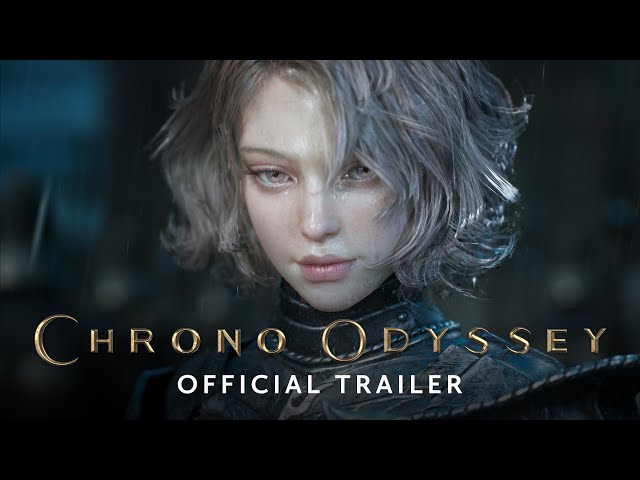 Well, that trailer looks almost too good to be true, right? We've all been waiting for the next big MMORPG for quite some time now, and we can only wait in hope (with a healthy dose of cautious enthusiasm) that this game will live up to its promotional material – and that we get a full Chrono Odyssey release date sometime soon, of course.
If you're looking for something to keep you busy in the meantime, be sure to check out our list of the best mobile MMORPGS, and the best Switch MMORPGs for more epic adventures to explore.