Feral Interactive has just announced that the mobile port of the classic PC strategy game, Company of Heroes, is officially coming to Android and iPhone later this year. Sadly, the publisher wasn't any more specific than that, so we'll have to just wait and see.
Company of Heroes originally launched on PC way back in 2006, and takes place during WWII. You have to capture strategic locations as you strive to wrest control from the opposition over a wide variety of maps. Of course, the objectives do vary over the course of the single-player campaign, which features missions that draw inspiration from famous events during the Battle of Normandy.
You take direct control of Able Company or Fox Company, and direct them to build stuff, attack enemies, defend locations, and more. It all depends on the mission objective that you're currently facing. The original included online multiplayer, a single-player campaign, and different game modes that you can play solo outside of the campaign. These include Victory Point Control, which challenges you to capture locations on the map for points, and Annihilation, which involves destroying your opposition's buildings.
The strategy game is actually available right now on mobile, though exclusively to iPad (you can check out our Company of Heroes review here. It features the same excellent single-player campaign with new high resolution visuals and a new UI and control scheme that makes the game more comfortable to play via touch. Multiplayer isn't available in the mobile port yet, but it might well make it into the experience at some point.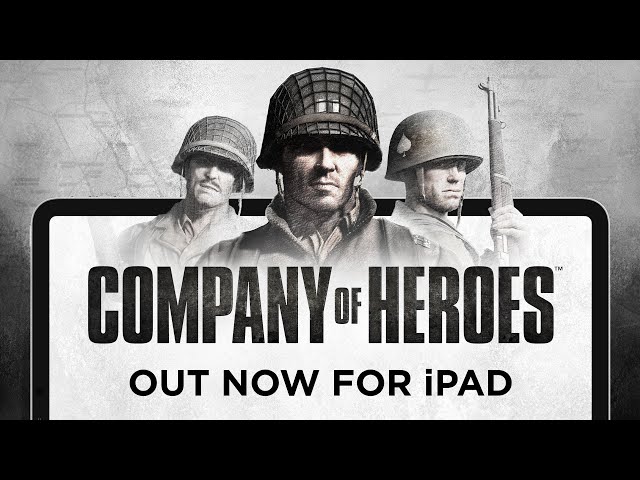 If you own an iPad, you can check out the mobile version of Company of Heroes right now by grabbing it from the App Store. If not, you're just going to have to wait until the experience eventually makes to Android and iPhone later this year.