Following the launch of Company of Heroes on iOS and Android last year, Feral Interactive announced its plans to bring across the PC original's sizeable expansions. Now, Company of Heroes: Opposing Fronts has finally landed on iOS and Android, with Tales of Valor set to follow later this year.
The first expansion serves up two new full-length campaigns to battle through. The first puts you in command of a British armoured operation to liberate the French city of Caen, while the second casts you as the German Panzer Elite as they attempt to stop Allied forces from crossing the river Rhine. If you're a fan of the RTS game's skirmish mode, you'll also be pleased to hear that the expansion introduces the British Second Army and the Panzer Elite to the fray.
In our Company of Heroes review, Pocket Tactics contributor Dick Page called it "a solid mobile port featuring the original's best single-player elements, and an excellent real-time tactical experience."
Company of Heroes: Opposing Fronts is a paid expansion priced at $3.99/£3.99 on both iOS and Android.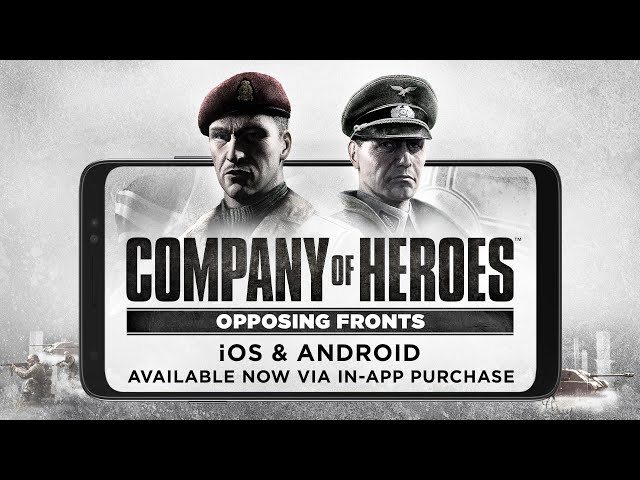 If you're looking to test your mettle on a quality RTS game, you'll find Company of Heroes available for purchase now for $13.99/£13.99 over on the App Store and Google Play. Plus, be sure to check out our curated list of the best mobile strategy games while you're here.