Are you after something sweet? It's nearly Easter, so of course you are, but we have some other tasty news, as some details on Cookie Run Project B are here. Admittedly, there's still plenty that we don't know about the title, including what the developer plans to call it. Nonetheless, the new knowledge that we have fills us with sugar and joy.
So, what do we know about Cookie Run Project B? Well, thanks to the Devsisters DevNow online showcase, we know that all these tasty biscuits make the leap to 3D. That's right, for the first time in the series, Cookie Run has 3D gameplay, but it's clear to see that strategy still plays an intricate role when it comes to gameplay, as each character has its own skills and abilities.
While other details are scarce, we know that the story kicks off when a witch drops by to visit a cookie village. Unfortunately, she doesn't so much want to be their friend, as she does want to dunk them in some milk – you can probably guess where this is going. She transports all the cookies to her tower, and in order to save his friends, GingerBrave must venture forth and fight through her fortress.
Furthermore, while the team understands that people enjoy solo gameplay, it's equally as important to have the opportunity to play with friends, and that's why Devsisters is making sure co-op is at the forefront of Project B.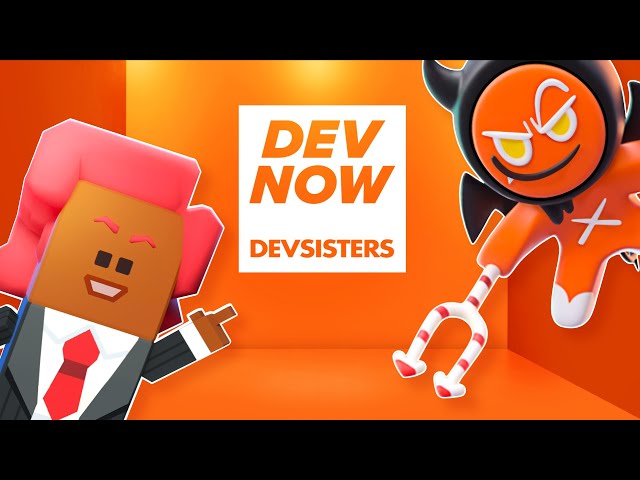 What is the Cookie Run Project B release date?
We know it's in 2023, and we also know that when launch day arrives, so will a bunch of never before seen cookies – that's a sweet treat we can all enjoy. Don't worry, though. Your favourite cookies from Cookie Run: OvenBreak are also present.
If that seems like too long of a wait for you, just head on over to our Cookie Run: Kingdom codes list to see what sweet treats you can grab – we promise there's plenty of content to keep you busy.
Or, if you're trying to quit the sweet things in life, our list of the best mobile RPGs is full of adventures for you to embark on.